You may be able to relate to what I'm talking about.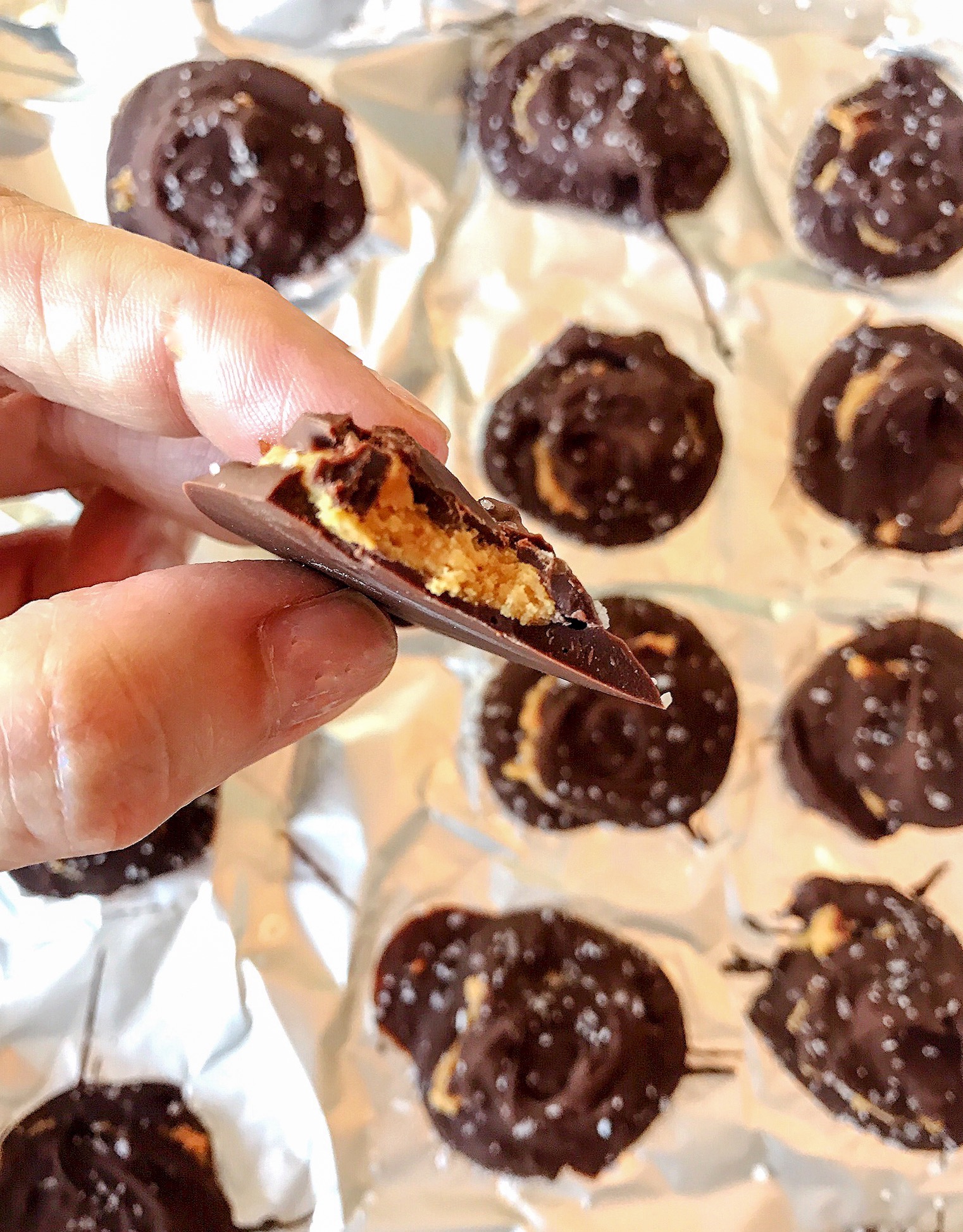 I was recently having a seemingly uncontrollable hankering for something sweet to nibble on. It wasn't like I was particularly hungry, I mean, I certainly had plenty of actual food-food that I could have stuffed into my face…I just wanted something a little bad, ya know? Maybe a little creamy? Maybe a little chocolatey? oooooh yeah, and a little salty? Yes! THAT! Whatever that might be, that's what I wanted.
And of course I wanted it right. that. minute.