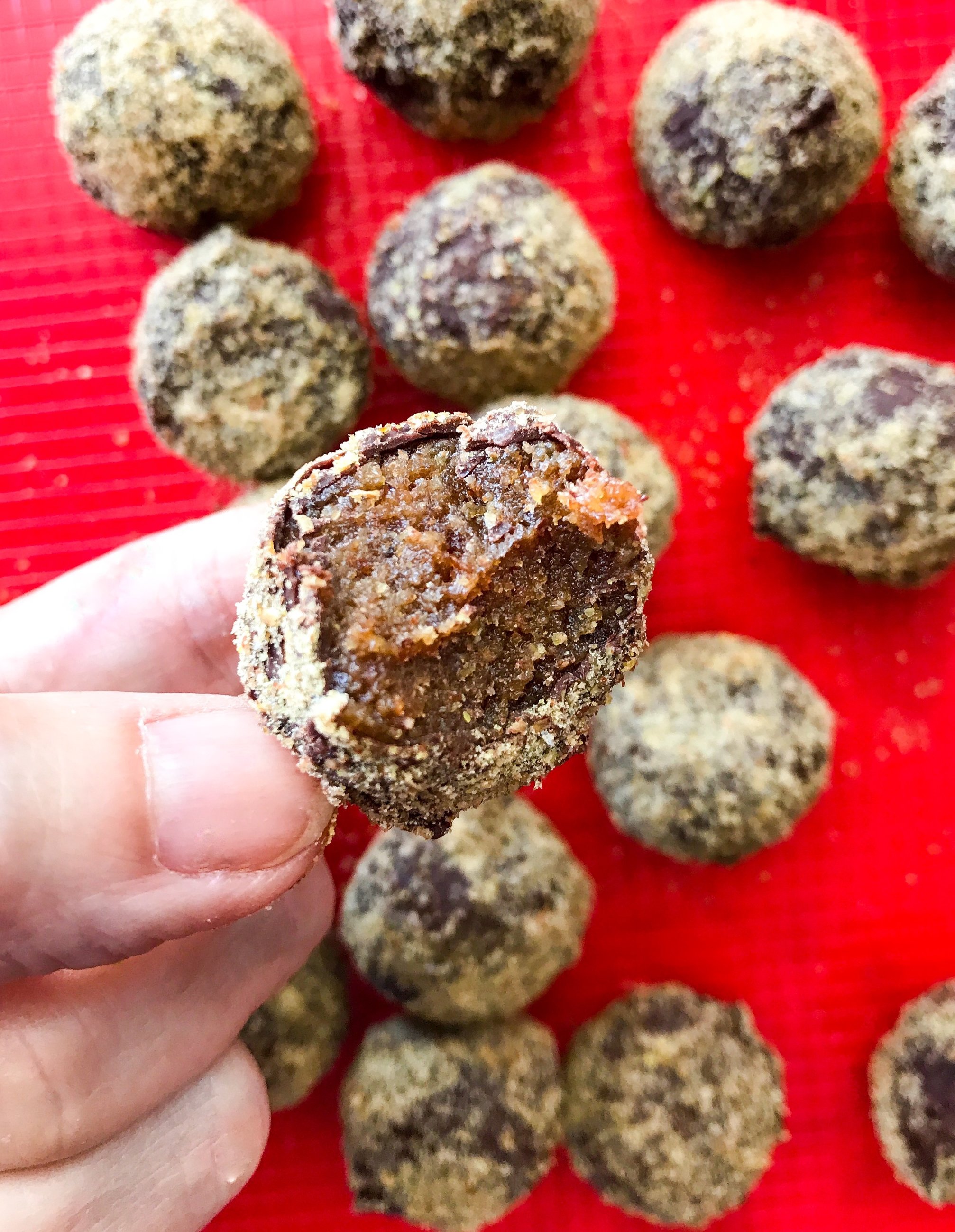 These adorable orb shaped edibles are a power packin' super snack. Bursting with health happy hardware like protein, fiber, vitamins B1, B6, Iron, potassium, manganese, magnesium, phosphorus, selenium, copper and zinc, these little cuties are almost too good for you – to be so dang GOOD!
But they are. So. Yummy.
Somehow I cracked the code….by cracking INTO the lowly flax-seed.
Loaded with lignans, flax-seed is the #1 source of this all important compound in the human diet and as boring as that may sound…lignan lore is worth a listen!
Hang in there with me, this is actually kind of cool. . .