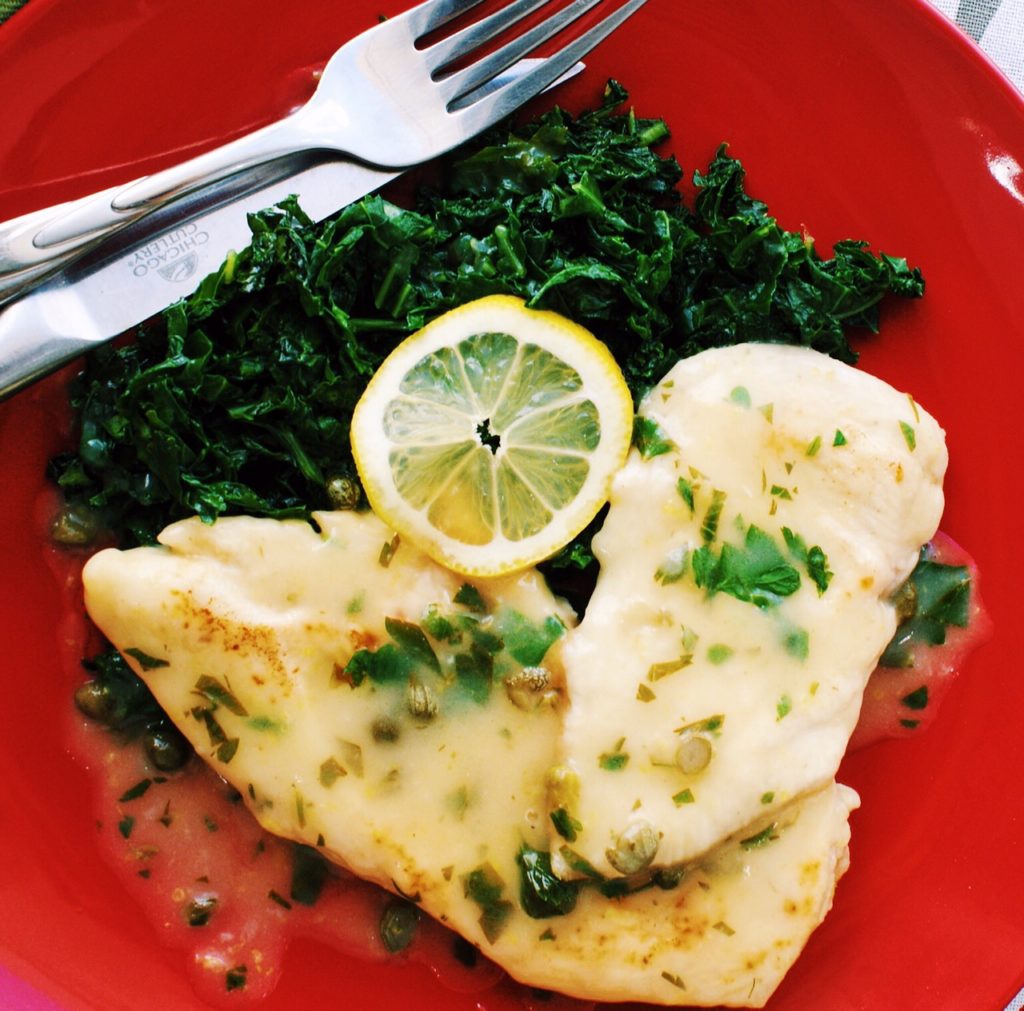 If there is a restaurant within a 50 mile radius of my residence that serves chicken piccata, I have ordered it. Probably more than once. And no doubt I have enjoyed it, because to me, there is no such thing as a bad chicken piccata. Tender sand dollars of perfectly sautéd chicken in a supremely light and lemony sauce dotted with puckery pops of briny capers, dusted up with a flurry of freshly chopped parsley over an ethereal cloud of perfectly al dente' angel hair pasta? Sounds sooooo good. Don't ya think?
But could you take this into your kitchen and make it even bETTER?
Don't be silly. Of COURSE you can. Piccata is so easy and delicious, and when you swap out the pasta for some beautifully sautéd kale, even more amazing.