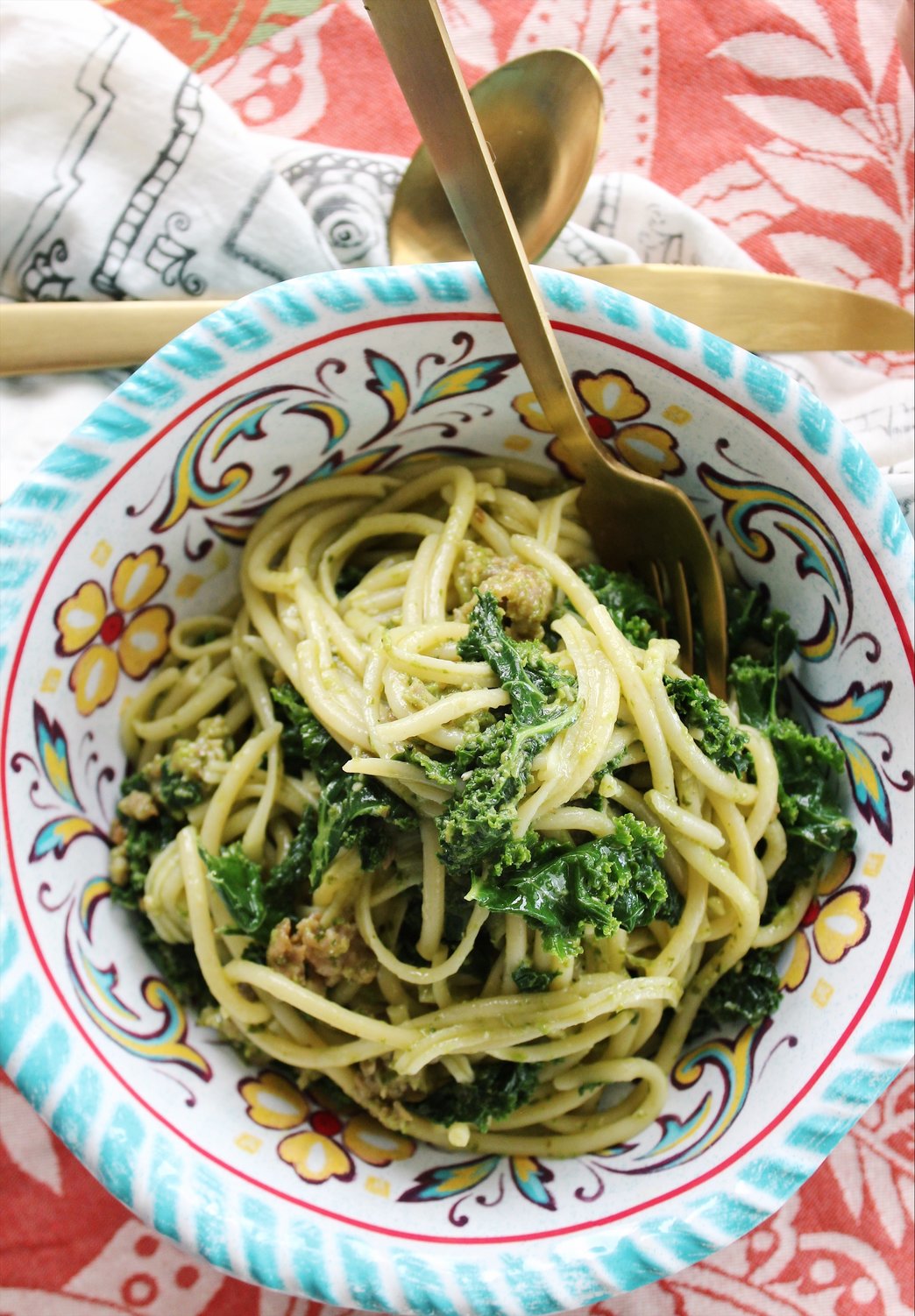 Yeah, okay, so what you see right here is the reason that I occasionally succumb to the call of the carbs; the snare of the semolina; the pernicious pull of the PASTA…
I love the stuff.
But then who doesn't?
Pasta is just so stinkin' easy, and when you're busy (who isn't) and hungry (who isn't) and quite possibly lazy (wait, maybe that's just me over here) there is nothing that pasta can't do for you. Throw it into a big pot of boiling water and ten minutes later (give or take) you are DONE. Douse it in something yummy (oh man, this ragu sauce will put you on a stretcher it's so amazing…if you want to take all day to make it 😬) and you are good to go.
Nothing particularly newsworthy there.
So then what's this?