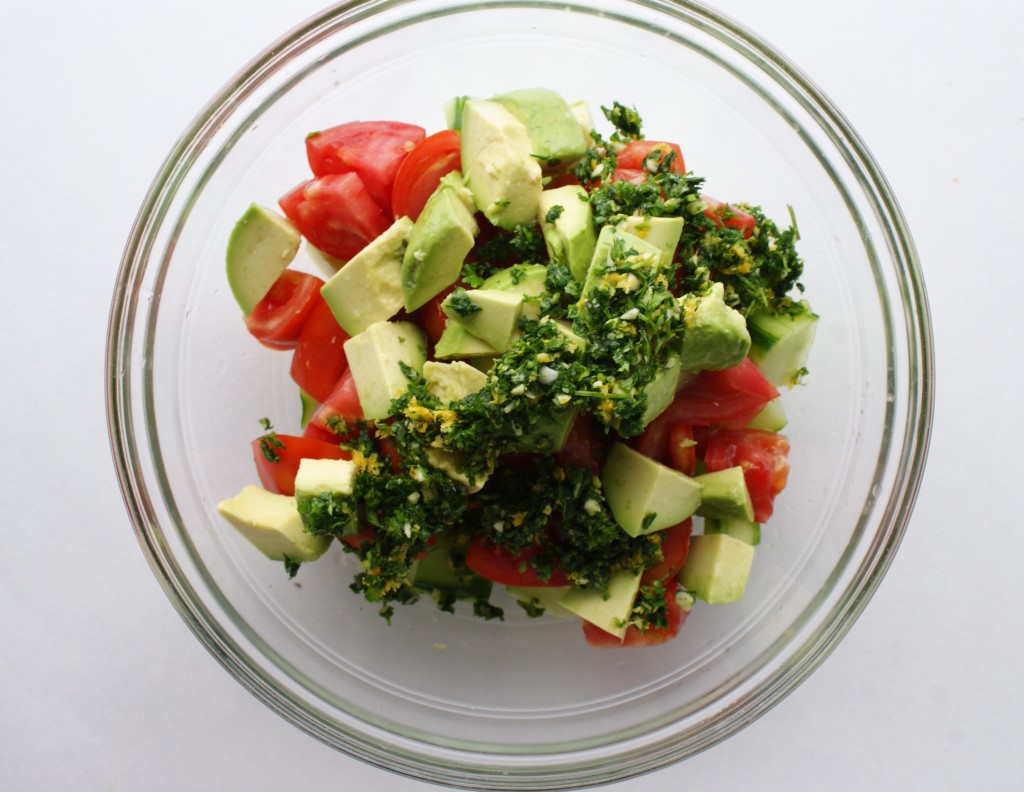 Excuse me but……..this just looks like a bowl of chopped salad vegetables.
Pretty lame that I would for one sliver of a second think that anyone would need to look at and glean anything from a post about a couple of chopped tomatoes, cucumber and avocado……which is pretty much what this is. Hmmm, okay. Thanks for sharing, Nichole, I'll get right on that, like I never chopped a freaking tomato before. This was oh, so informative, yeh, buh-bye now. click
But please stay with me! And look a little closer. That evergreen mound of confetti you see scattered over the pile of veggies just waiting to be tossed together is the magic ingredient, the namesake of this recipe, and my newest flavor obsession: Gremolota. And this stuff, with all of its' fresh, springy piquancy, is going to wake up your taste buds and make them DANCE!