Oh, hey, Yikes. These things are dangerously good.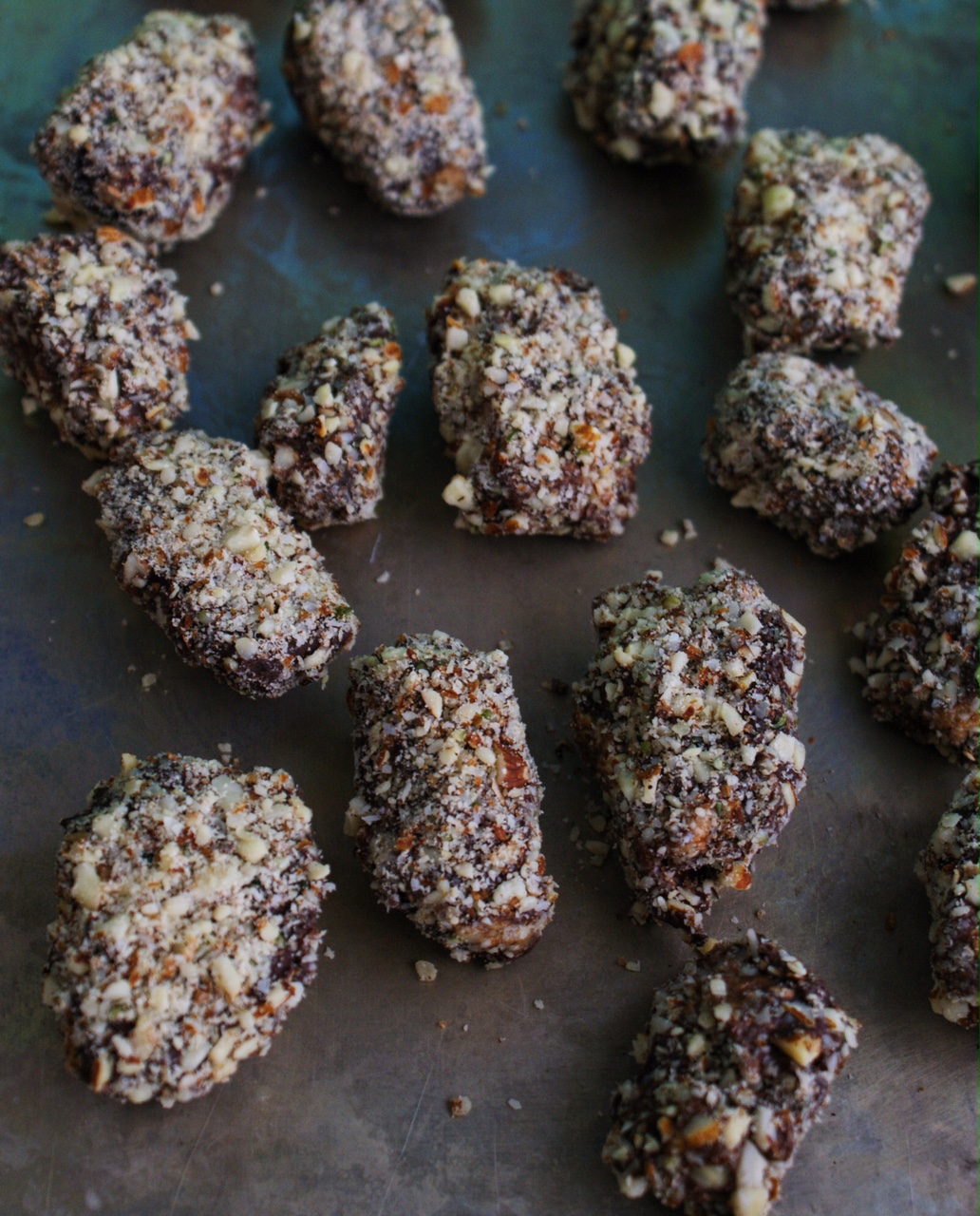 Take half of a sticky date, with all of its natural dark-brown-sugar, caramel-candy-like sweetness…
Stuff it with as much gooey rich almond butter as you can possibly manage…
Dip this drupe dumpling into a decadent pool of melty dark chocolate…
Liberally coat the whole thing-a-ma-whats-it in a shower of crunchy, salty, finely chopped nuts….
and you just may fall prey to what's known on the streets over here in my hood as the "crack turd". I mean, seriously, these little logs of luscious are nothing short of amazement IN YOUR MOUTH, but they are not going to win any prizes in the best-looking category any time soon.
So yeh, they sorta look like a turd, okay? True as that may be they are like culinary crack and that is all you need to know. Your new addiction awaits.