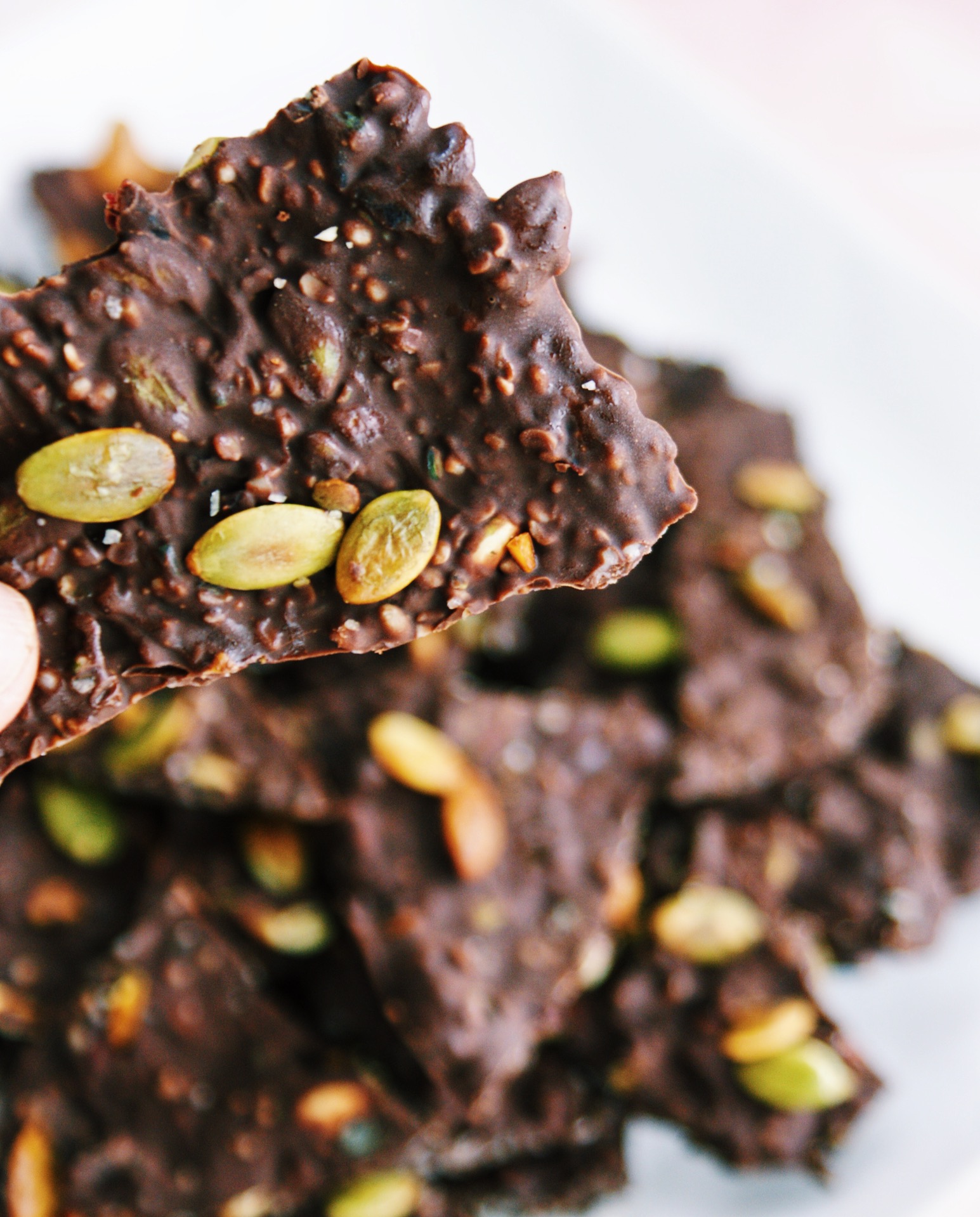 Having a chocolate emergency? I totally get you.
If you have a bag of chocolate chips on hand…..well, there's your remedy right there. Grab a handful and dispense them, epi-Pen style (but far less expensive – wait, that's not even funny), and you should be good to go. Don't you think? Not so much?
Still feeling that emergency but you'd like something with a little more, say….heft? Textural interest? A bit of crunch? Sweet, tart, maybe even a sophisticated hit of salt? ANd you want this right NOW?