This title took me so long to type that I might need to eat one of these guys for re-fuel-age.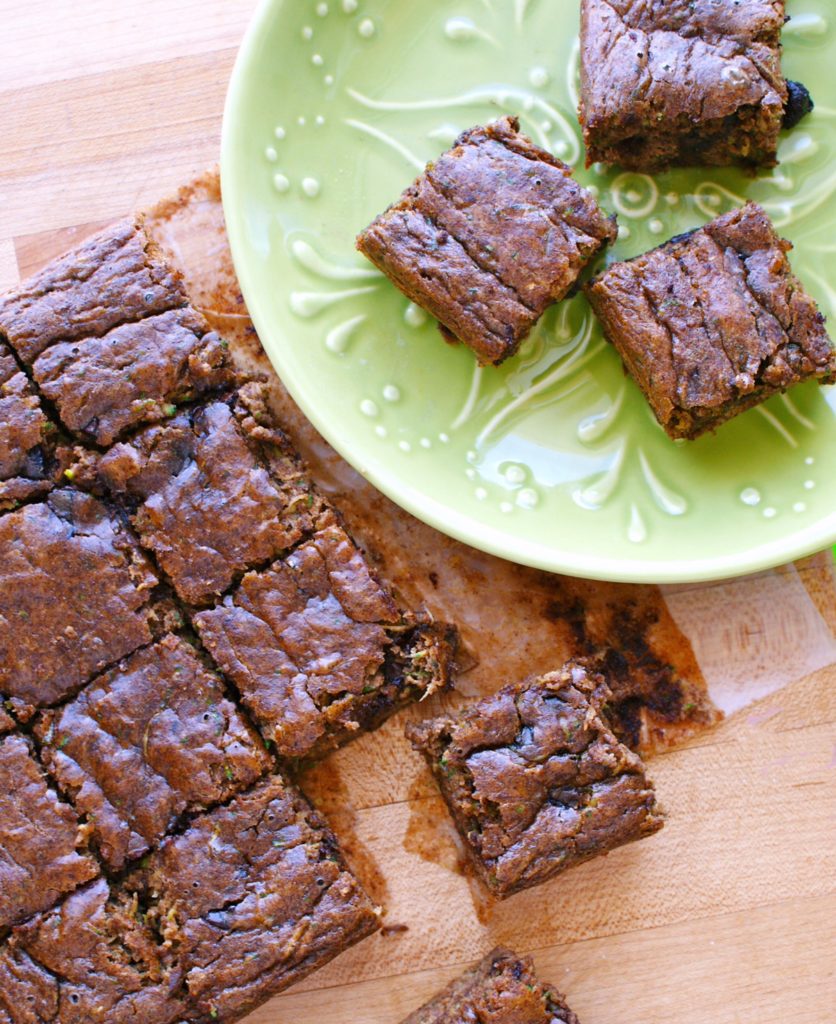 Okay, so maybe it wasn't that long but any excuse is a good reason to whip up a batch of these. With absolutely no refined white flour (or any sort of flour for that matter), very low sugar (about 6 grams per square; compare that to your basic store-bought cookie at an average of 15 grams per cookie….that's ONE cookie, people) vitamins, minerals, fiber and protein to boot, these super moist chocolate chip studded squares of gooey goodness will trick your sweet tooth into thinking you've been bad when in fact you've been very, very good.
Think of it as zucchini/banana bread gone wild. So incredibly yummy you will not believe how good for you a "treat" can be! And that's just crazy-ness.