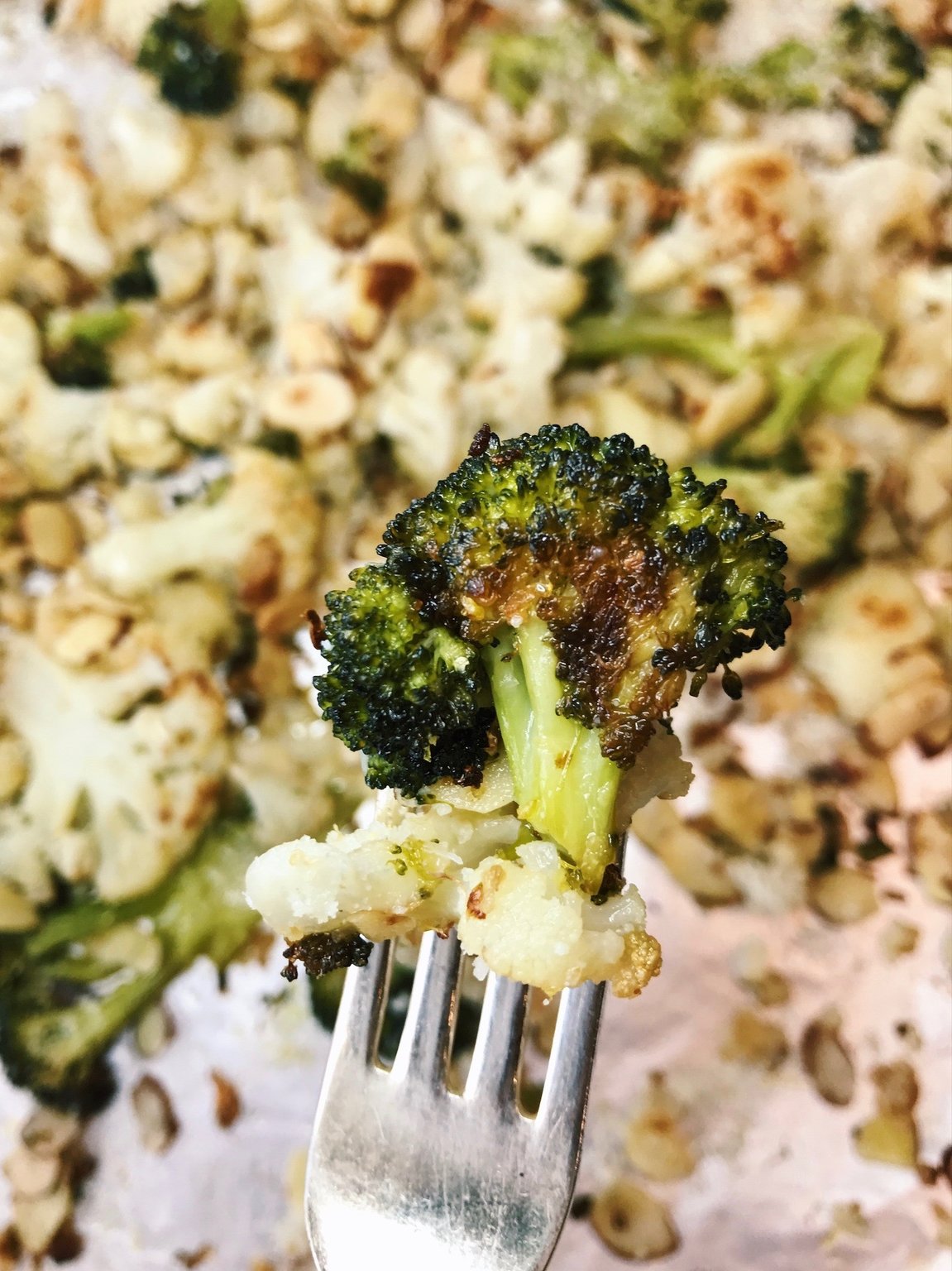 I officially OD'ed on this stuff, and I feel pretty good about it.
Broccoli and cauliflower, two of my favorite cruciferous crusaders (disguised by day as plain old boring, borderline bland vegetables) duet together in this bright and flavorful, glucosinolate-packin' conglomeration.
Full of those cancer cramping compounds found so copiously in this particular lineage of the cabbage family, this stuff is so good for you…..so full of vitamins, minerals and phytochemicals – that you will WELCOME the fact that you CAN'T STOP (won't stop) eating it!
I'm telling you what. Seriously.
Garlic infused veggies roasted with crunchy slivered almonds until everybody is bronzed and toasty, splashed with an invigorating squeeze of lemon and kissed with a dash of grated cheese for a satisfyingly salty finish. Oh, YUM.