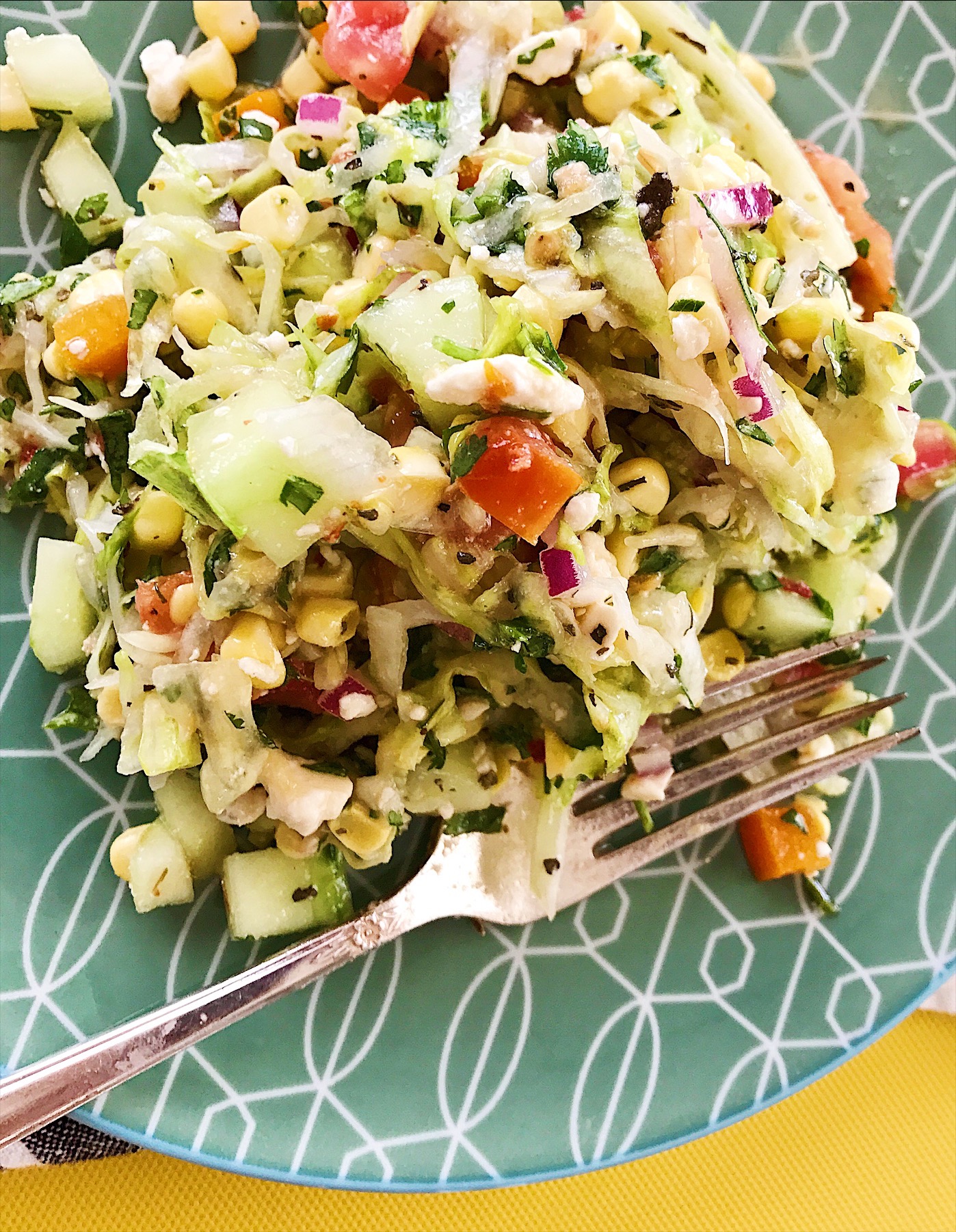 Seems kind of redundant to include the word raw in the name of a salad. I mean, isn't the definition of a salad, you know….lettuce, tomatoes, cucumbers, dressing, what-have-you…a culinary state of perpetual raw-ness?
As in: uncooked…..au naturel…..untouched by any source of heat………?
Ha! Sure, Bunny. You know as well as I do that any sort of salad is a good one (the notable exception being anything congealed together by Jello, yuk) but really, what defines a salad? Is it just any old conglomeration of random ingredients that aren't called soup or dessert or a casserole; like this (Spicy Steak Salad with quinoa and black beans), or this (Roasted Broccoli and white bean salad)? Does it count as salad if it's mostly cooked?