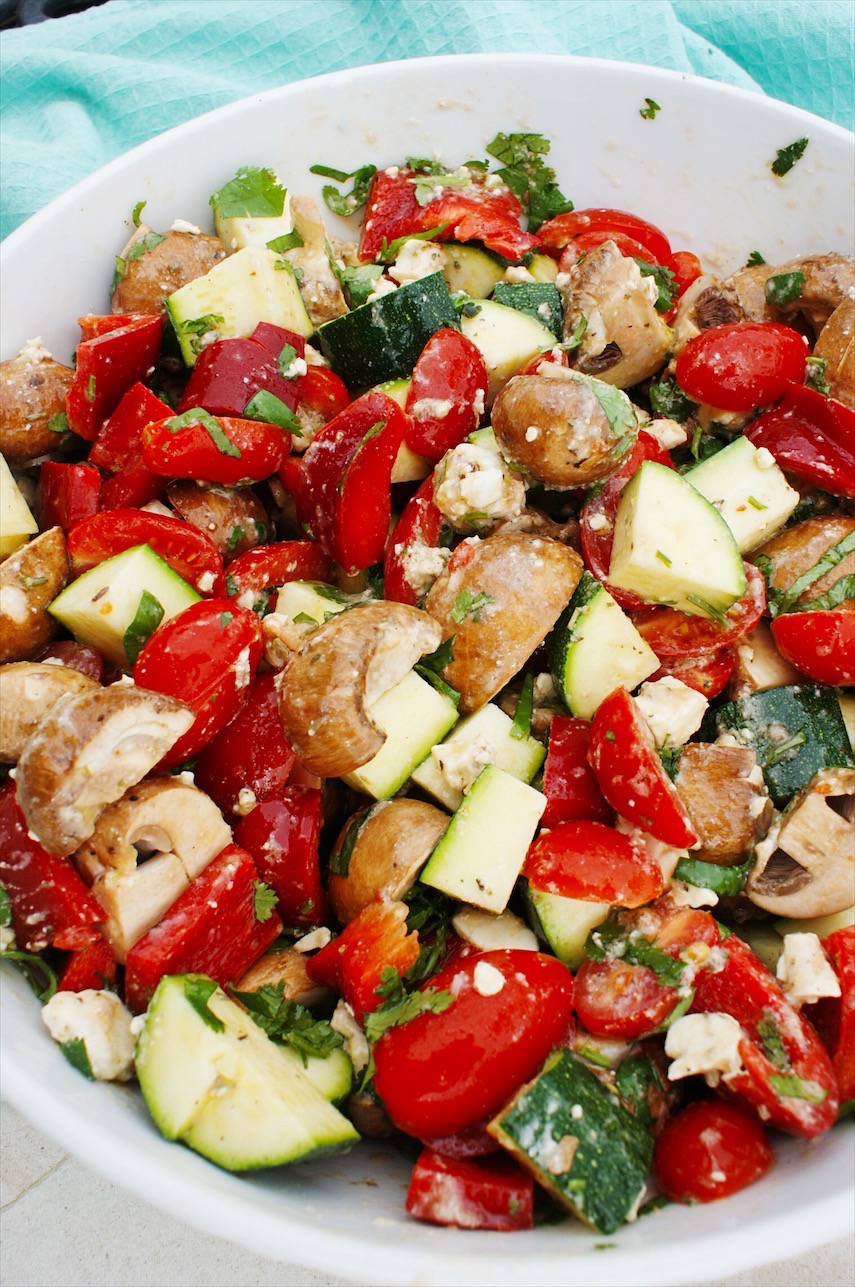 I don't know about you, but I can almost actually feel my vitamin D levels going up….just by looking at this bright and beautiful bowl of bodily benevolent bounty.
Earthy mushrooms, juicy grape tomatoes, sweet red bell pepper and crunchy cubed zucchini come together in raw and ready solidarity, held up (and held together) by a gutsy, garlicky, feta-cheese-a-fied marinade/dressing.
No sissy pants of a side dish; this bodacious babe brings the goods when it comes to a super delicious, sinfully simple salad.