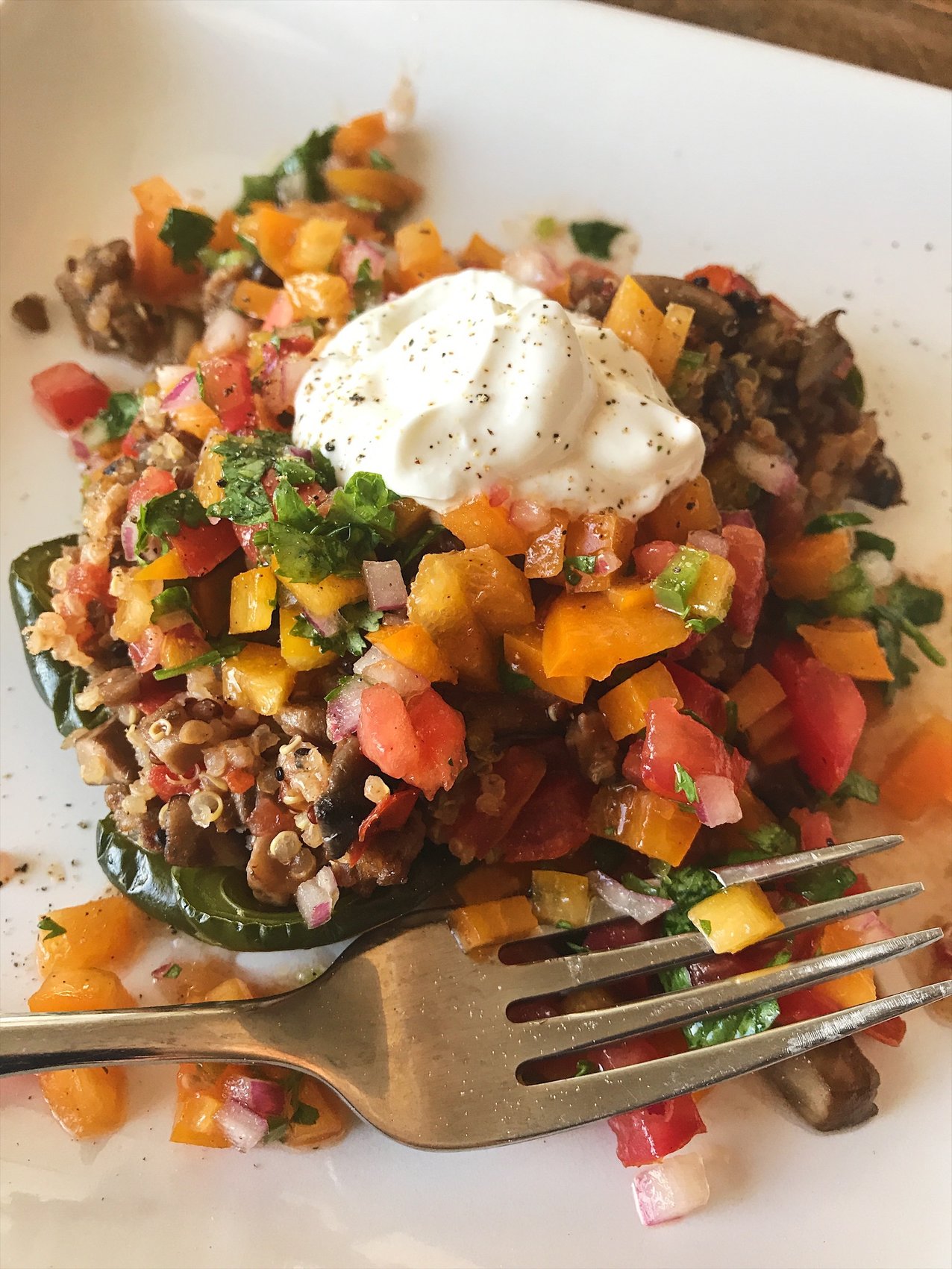 Take a perfectly portioned poblano pepper, fill it with an earthy-rich, mushroom-centric stuffing, douse it down with a tart and tangy, taste-bud rattling relish and smooth it all out with a big fat dollop of sour cream and I give you….
A fiesta on your fork?
A party on your plate?
Mardi Gras in your mouth?