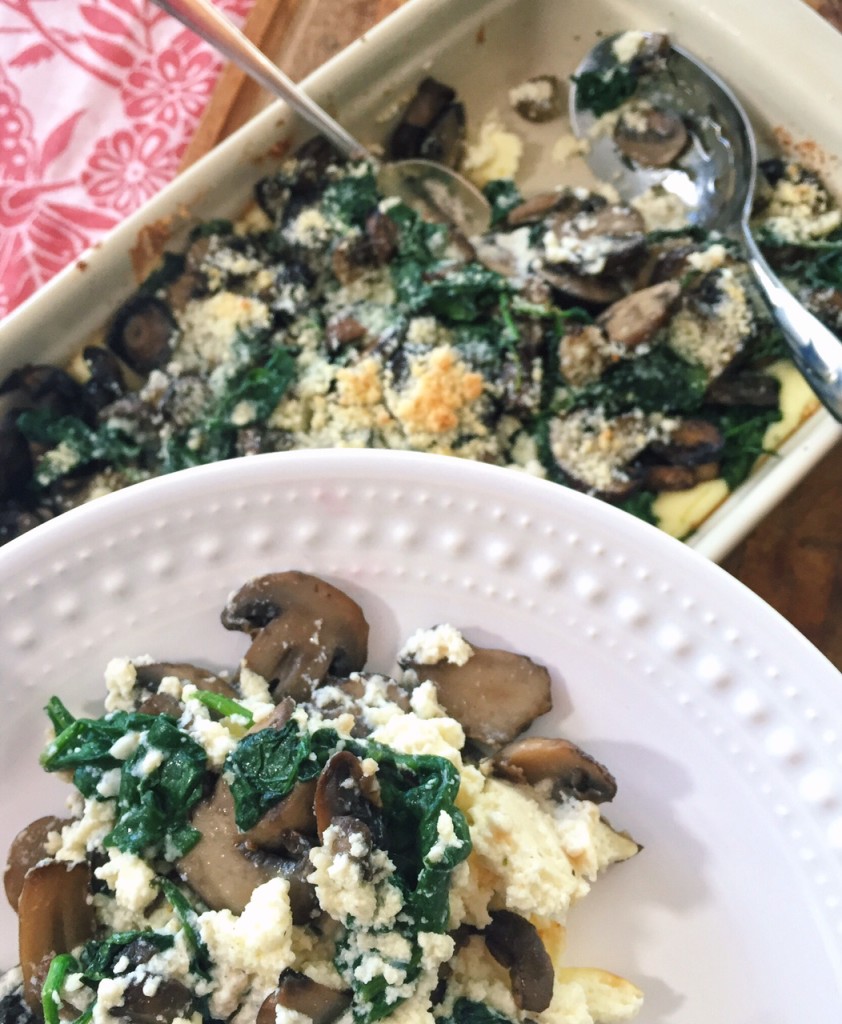 Poor little mushrooms. Somewhat underrated (what, a rubbery fungus?) and most often times an afterthought (I'll take a large with pepperoni, sausage, peppers, olives….and, oh yeah, mushrooms) or delegated to the appetizer section of the menu (where they will be either stuffed or fried, let's face it) mushrooms are really a versatile if not under-appreciated gem of an ingredient!
Thanks to the influence of my favorite fan of all things schroomie (hi, Michelle!), I took a look into the benefits of adding more of these guys into the diet….and I found that mushrooms contain just as much of an antioxidant capacity as tomatoes, pumpkins, green beans or zucchini! Surprise! Plus they are a great source of selenium, a mineral you don't generally find in most fruits and veggies. Then there is the vitamin D and folate …. good news for any fungi fanatic, because lotsa people do not get enough of either. Consuming mushrooms can help with immunity, heart health, and even play an important role in DNA repair.
I don't know about you……but I could definitely use some of THAT. eeek
SO eat your veggies….and your fungus. This creamy, cheesy, comforting casserole (yeh, I'm bringing the casserole back…don't even try to stop me) will make it easy.