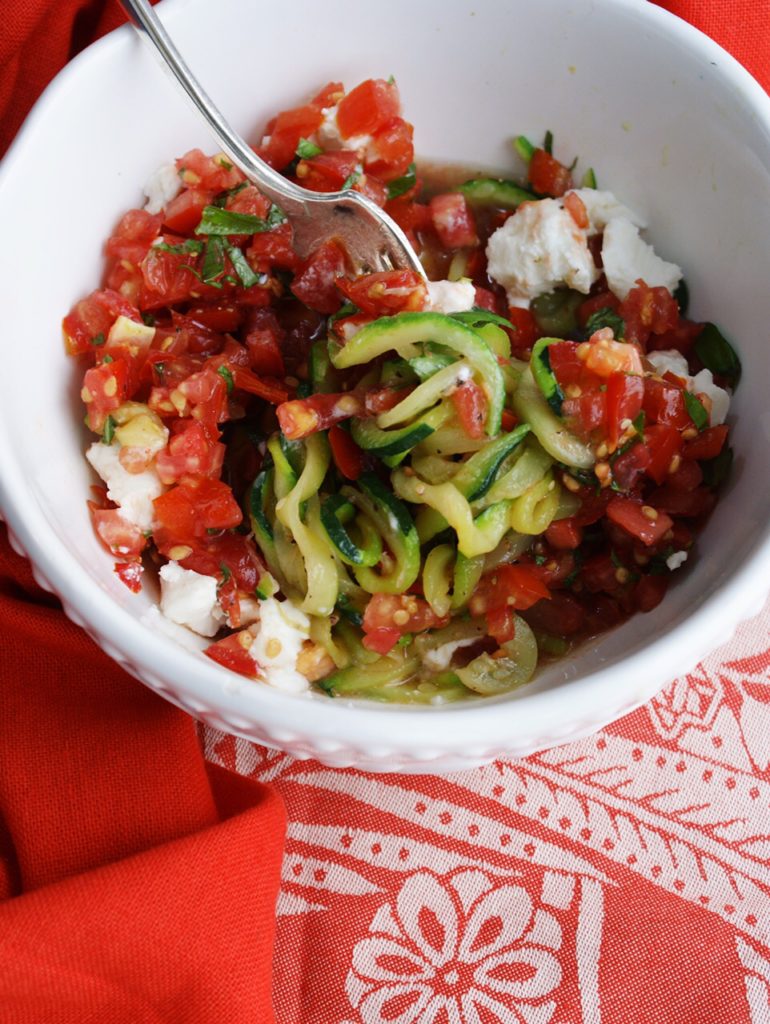 What a boring title. Raw tomato sauce. Doesn't sound too appetizing does it?
I thought about calling this Amazingly Simple and Delicious, Garlic Infused, Basil Tainted, Healthy, Fresh, Whip This Together And Feel Good About What You're Eating over Zucchini Noodles Topped with Goat Cheese. Sauce.

But that didn't fit on the line.