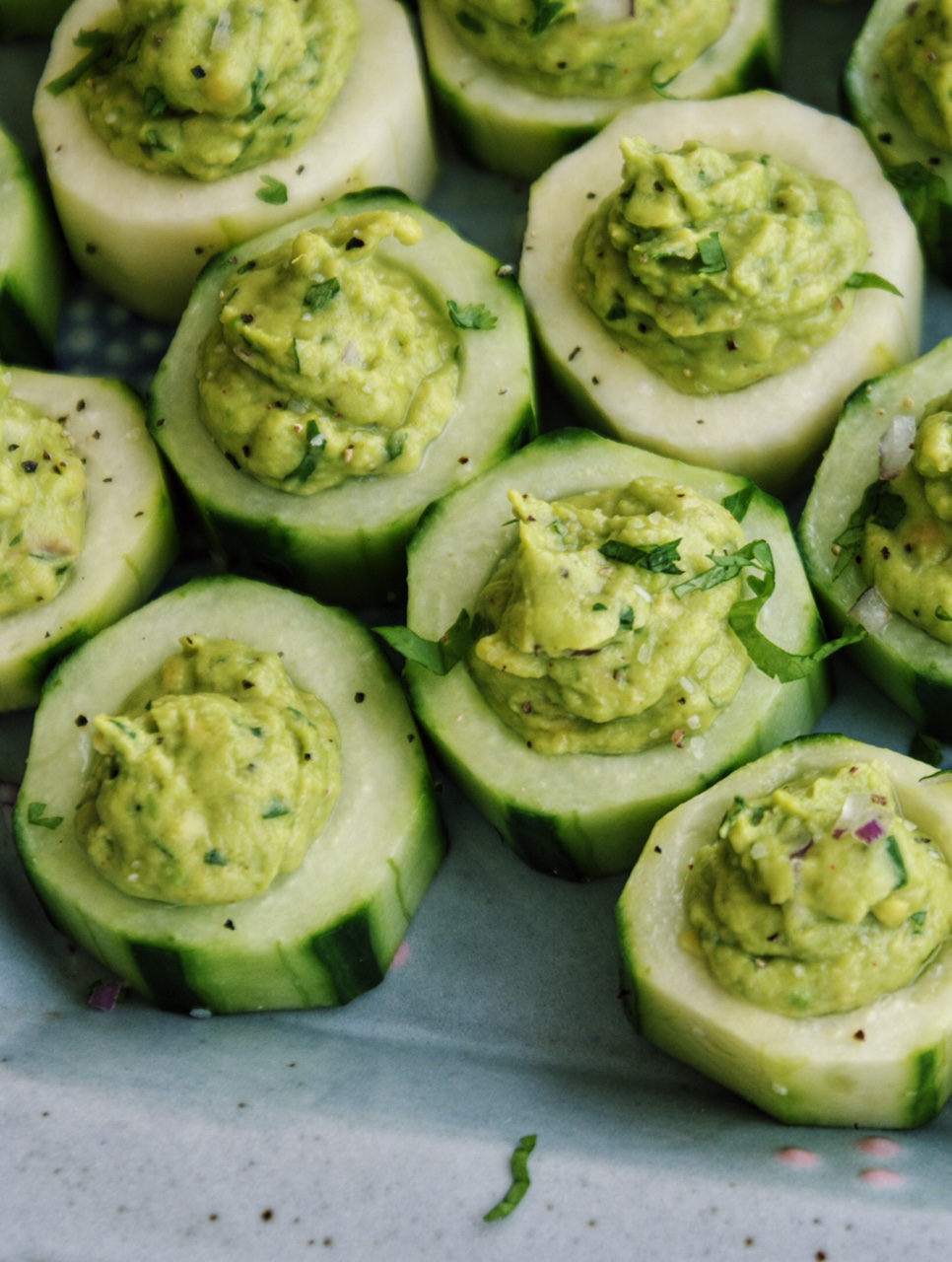 I'm finally fessing up, Tostitos. I'm just not really that into you.
Yeah, you heard me right, although I hid it well for years. Being from New Mexico and all, where they practically invented chips and salsa (I am pretty sure it's an official "food group" there), I plowed through my fair share TO BE SURE. But what choice did I have? You gotta have the salsa, right? And fresh guacamole? Puh-lease, there is nothing better on this planet………so what could I do? I couldn't use a spoon (oh, I thought about it, I did), and double dipping in public is completely out of the question….so I jumped on the bus and I ate all the chips. But you know . . . I had to.
It was that or no salsa. No guacamole. No joy.
Ever. (cue the teardrop running slowly down the side of cheek)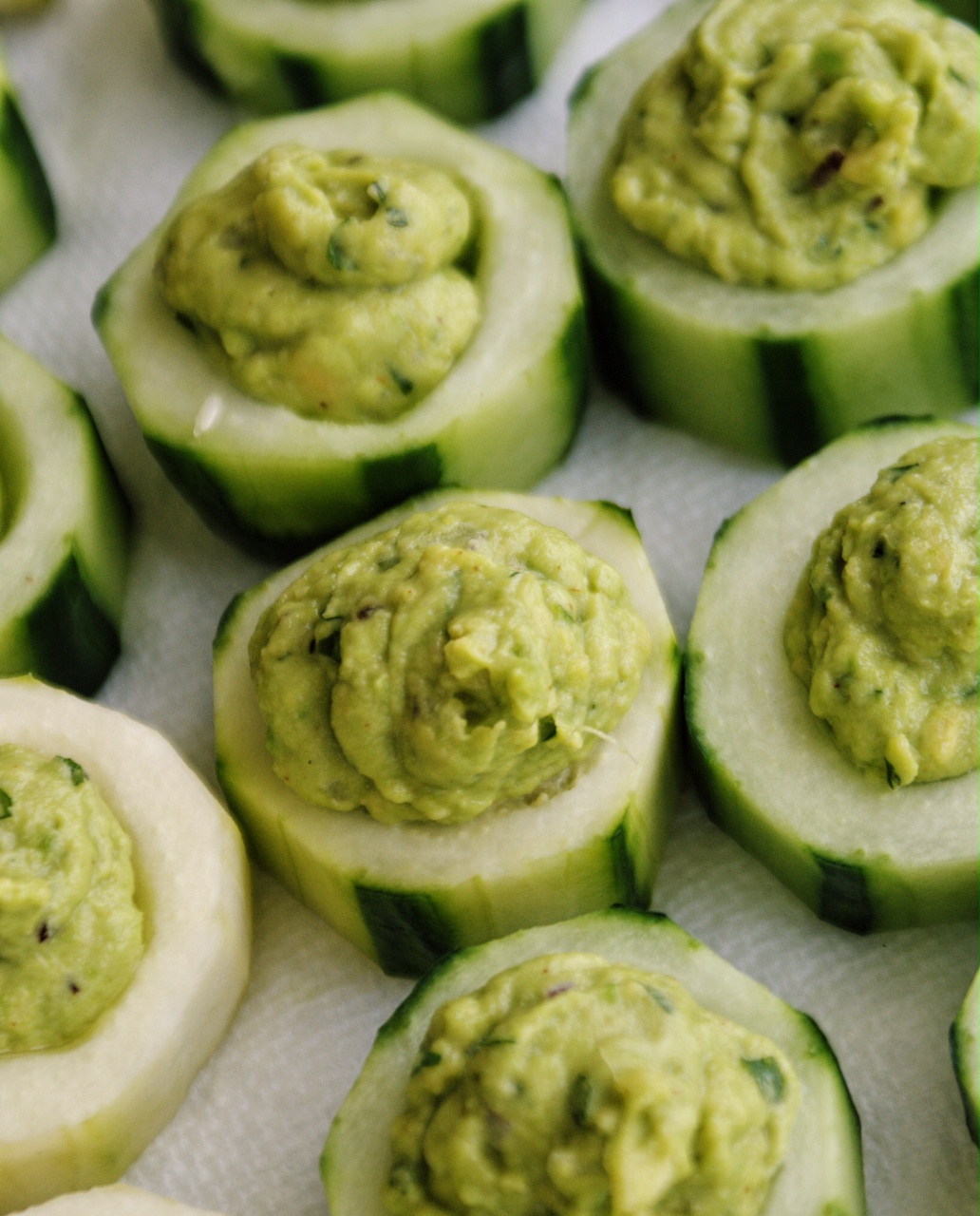 Now this works for me. Take thick slices of cucumber, scoop out the seeds and VIOLA! You have a perfect little vessel just begging to be loaded up with the filling of your choice. I cannot even get over how genius this is. I obviously went the guacamole route here but can I tell you what? There's no stopping me now. Hummus? Sure, I can do that. How about egg salad, tuna salad, that sort of thing? OMG, that would be perfect! Maybe some smoked salmon dotted with some capers? I say yes, bring it on over.
Perfect for sharing, you can fill these little crudité cups with almost anything, so if you're cutting out the crackers or breaking up with bread, this nifty idea will let you have your cake and eat it too.
Wait. Did that make sense?
Ah who cares, let's get these prepped, because the sooner this happens, the sooner you can do the happy dance.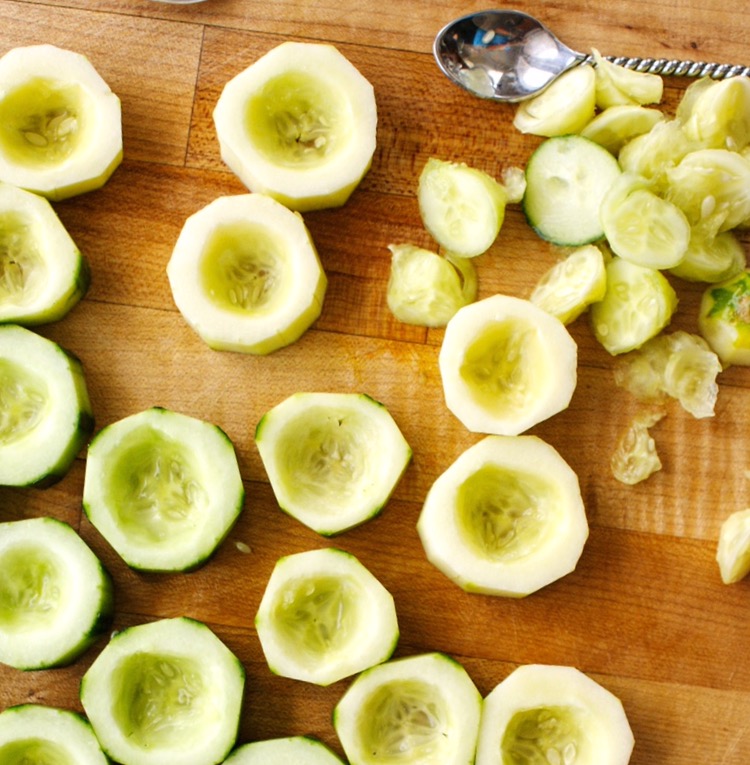 You can use an English cucumber for this or just a regular run-of-the-mill garden variety. The only difference is that you will need to completely peel the garden variety before you do anything else. The Saran wrapped, long and lean English cucumber has a skin that is thin (and non-bitter) enough that you don't really need to peel it at all, although I went for looks and gave 'em an alternating vertical stripe. Cut those semi-nekked cukes into sturdy slices, approximately 3/4 inch thick, and scoop out the seeds with the tip of a spoon. Make sure to leave the bottom intact as best as you can.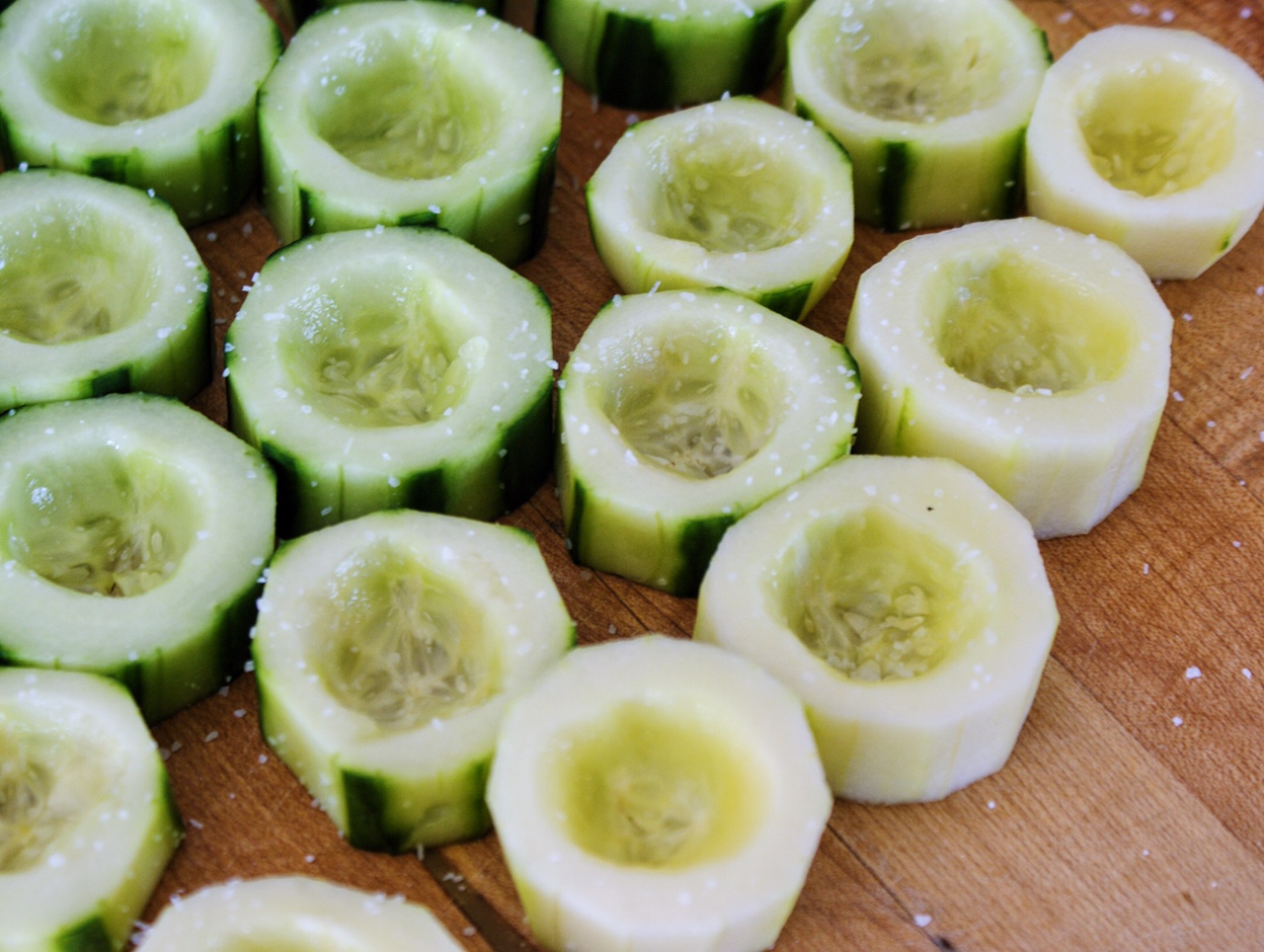 Give these guys a liberal sprinkle of salt,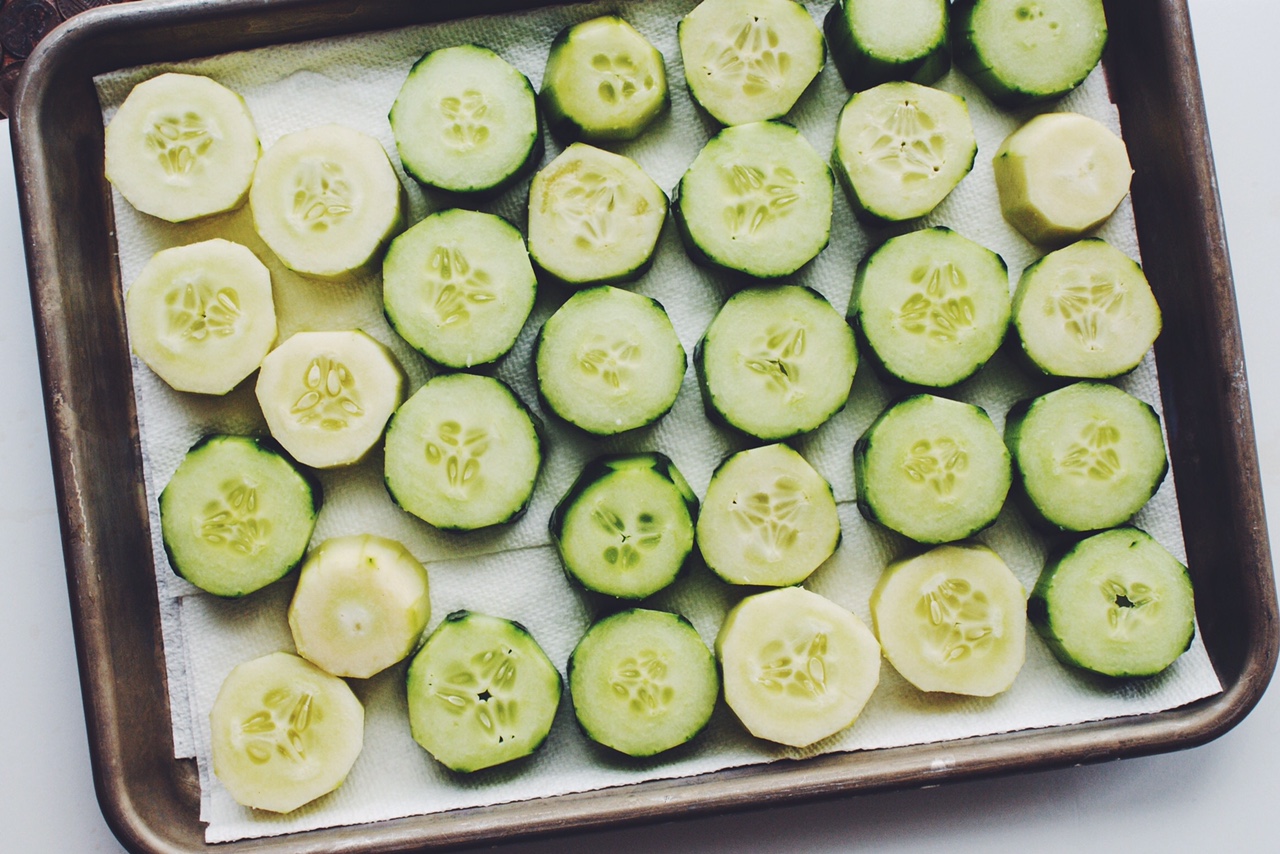 and then place them scooped out side down, onto a pan lined with a couple of paper towels. The salt will help draw out some of the water in the cucumbers, and the paper towels will soak that up. Stash these in the fridge for a bit to let that happen, at least a half an hour or so. On to the guacamole! My favorite.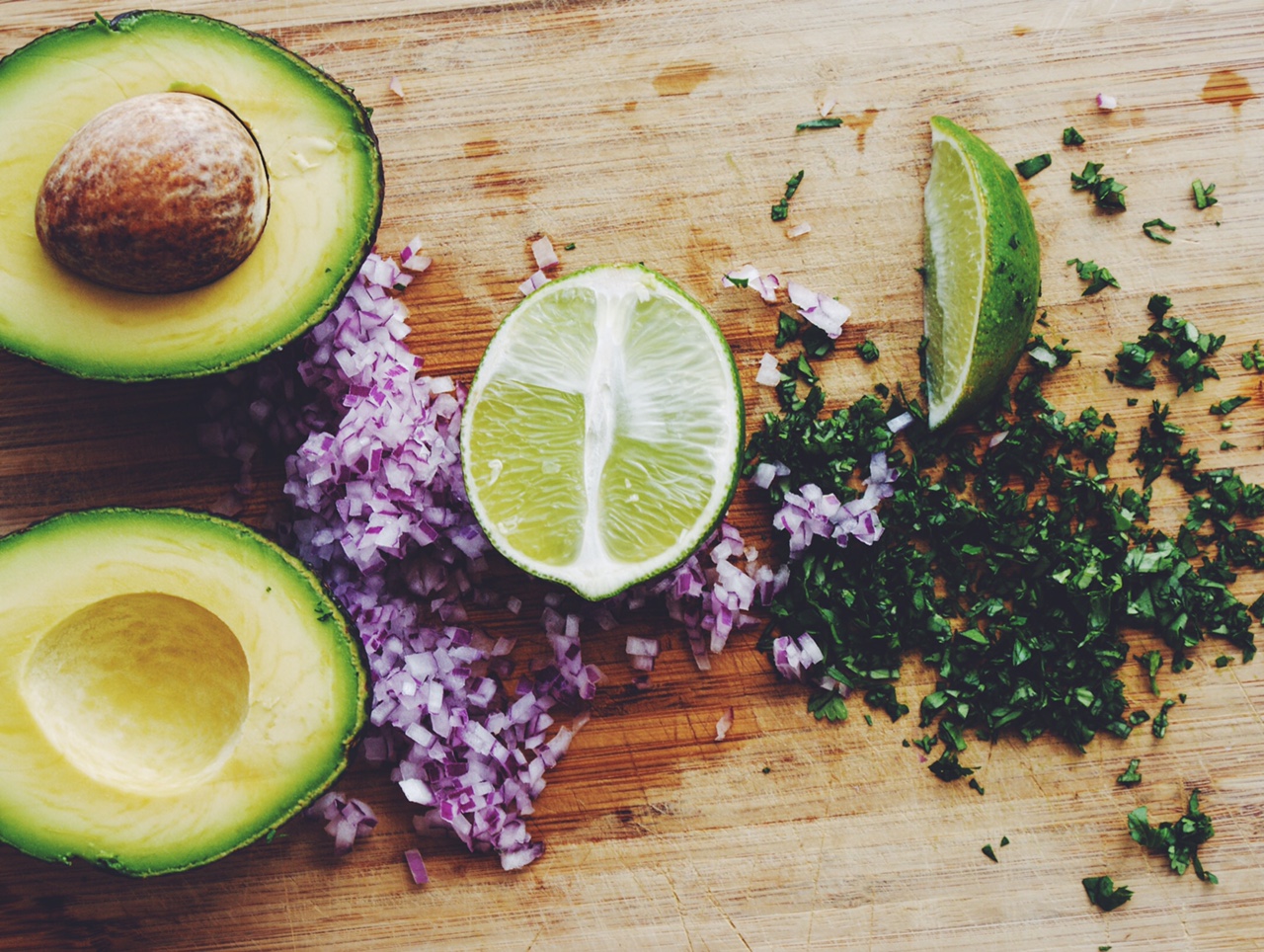 Anyone who's ever loved an avocado knows how to make guacamole, so I won't suggest that a recipe is even warranted here (but it's still there in the print out, below). Avocado, lime juice, some spice, salt and pepper and you're good to go as far as I'm concerned.
Cool tip alert ::::: If your alligator pears are less perfectly ripe than you had anticipated (as mine were!!) here is what you do. Go ahead and get them peeled and chopped, then toss them into a glass bowl and give them a spin in your microwave for one to two minutes. They will soften right up for you, and be totally squashable. And yes, they will taste perfectly fine.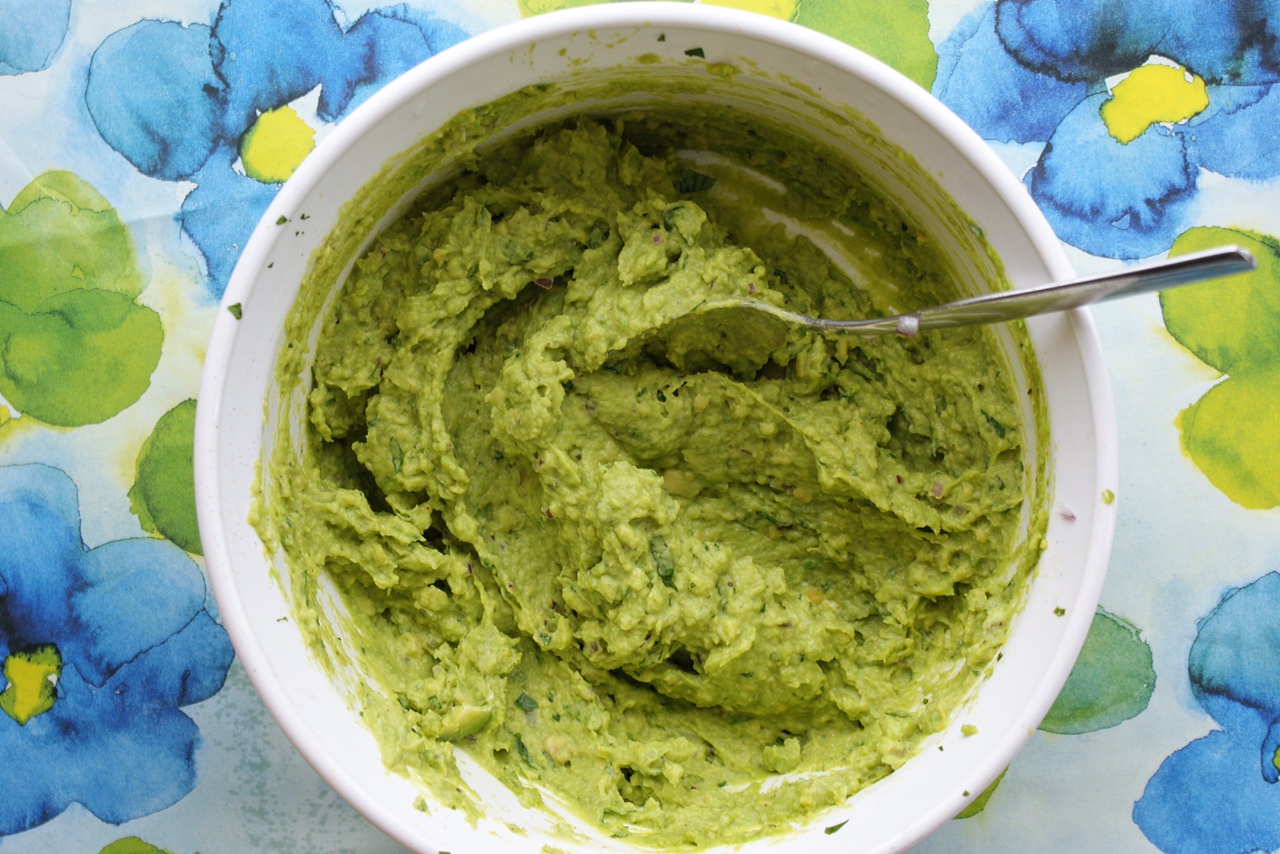 Smash together two avocados along with some super finely chopped cilantro and red onion. I like to use a potato masher for this. The juice of a lime is imperative to keep things bright, in flavor and color. Salt and pepper of course, to taste. If you like it spicy get out your cayenne pepper and add some a little at a time, tasting as you go (easy…..this stuff is kicky and it likes to sneak up on you). A tablespoon of mayo folded down into the mix will take it over the top on into the land of luxurious!
I'll go with you.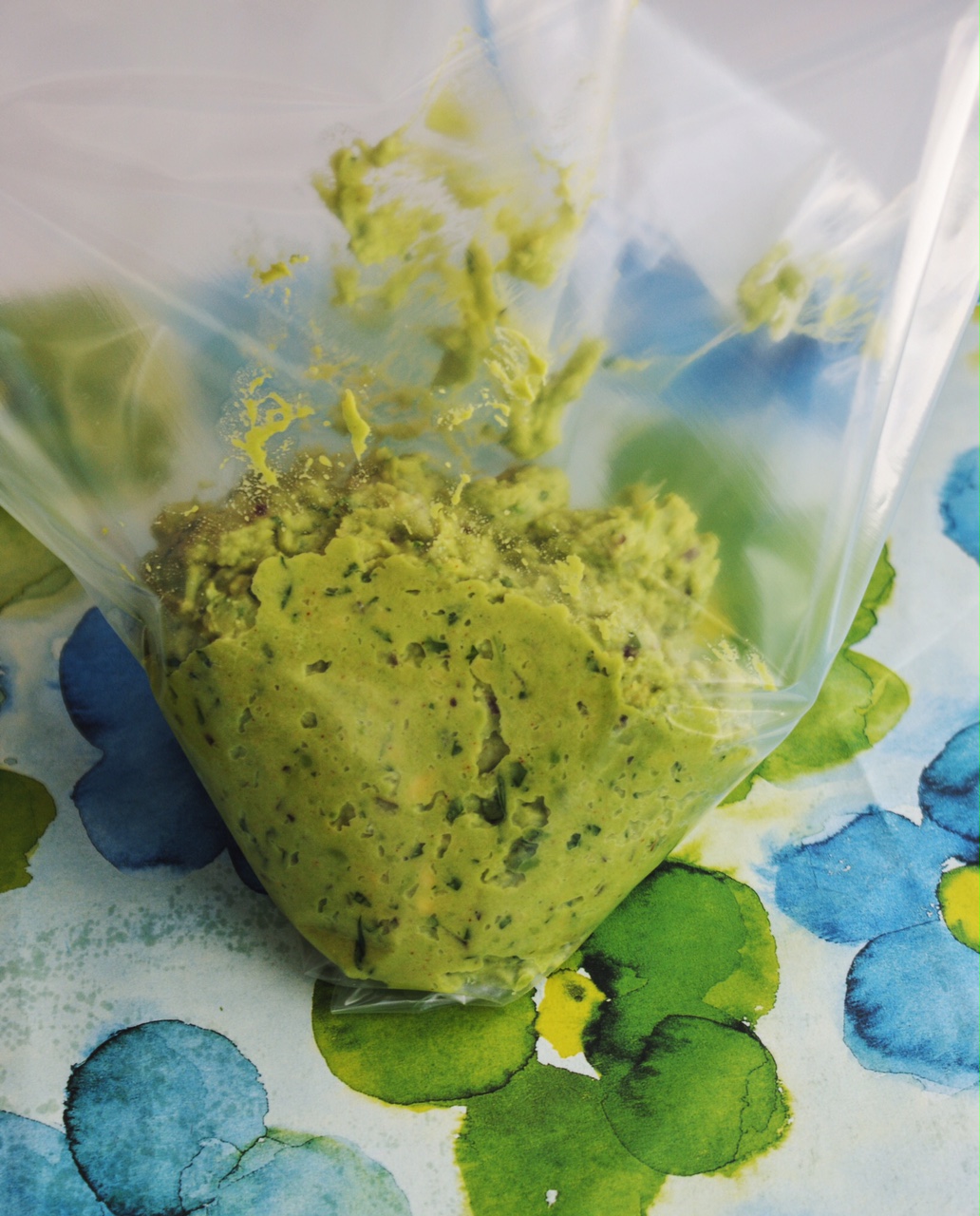 Now to keep it neat and feel like a pastry chef all at the same time, scoop the lot of this into the bottom corner of a big zip lock baggie and give the tip a snip. You want to be able to squeeze this out like you're frosting a cupcake so don't be shy with the scissors….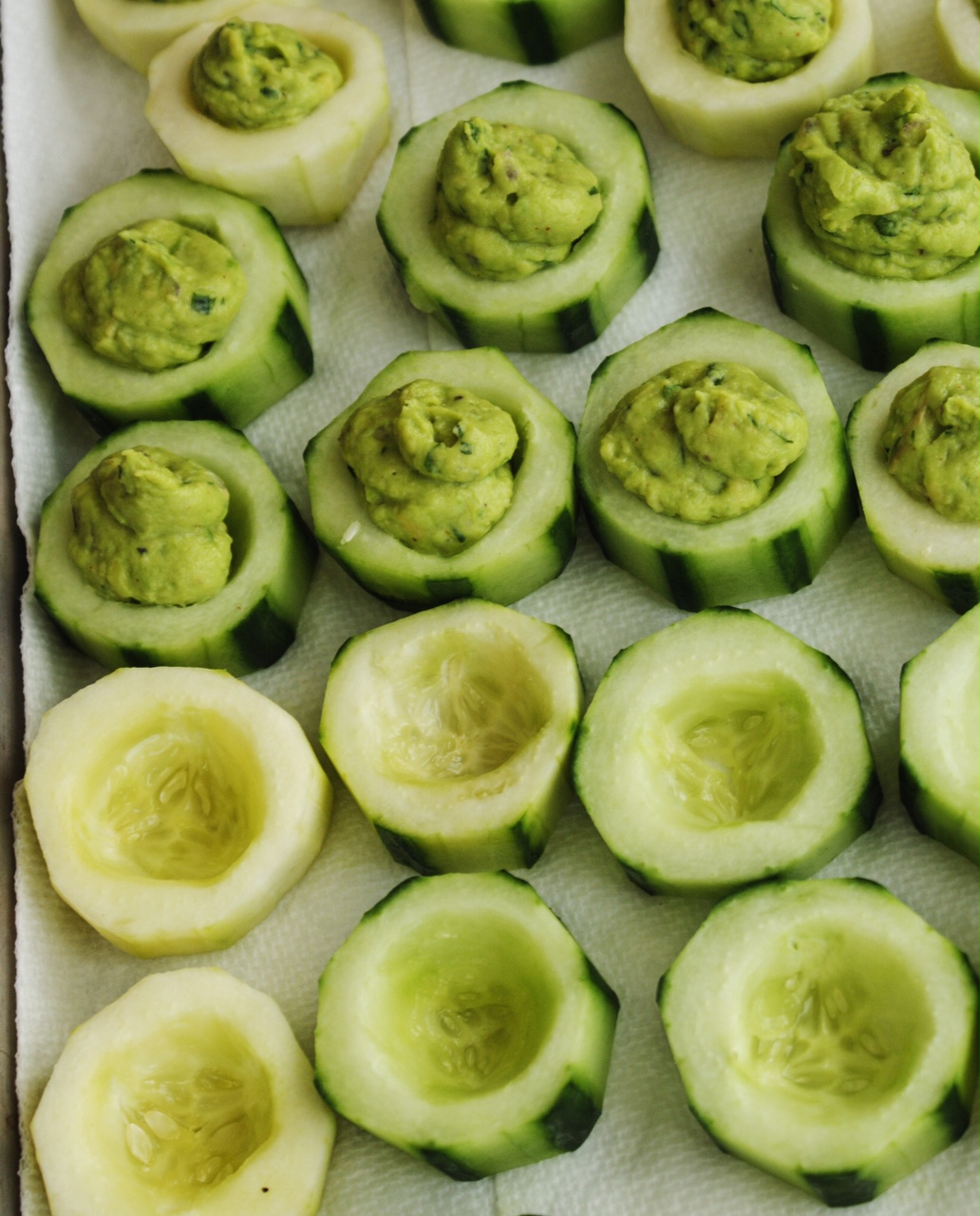 and then pipe a dollop of your gorgeous guacamole right into the center of each little cucumber container. Lay them out onto a serving plate and give them a final squeeze of lime. A scatter of some of that finely chopped onion and cilantro you have leftover just looks darn pretty, you fancy pants. Truly a one bite wonder.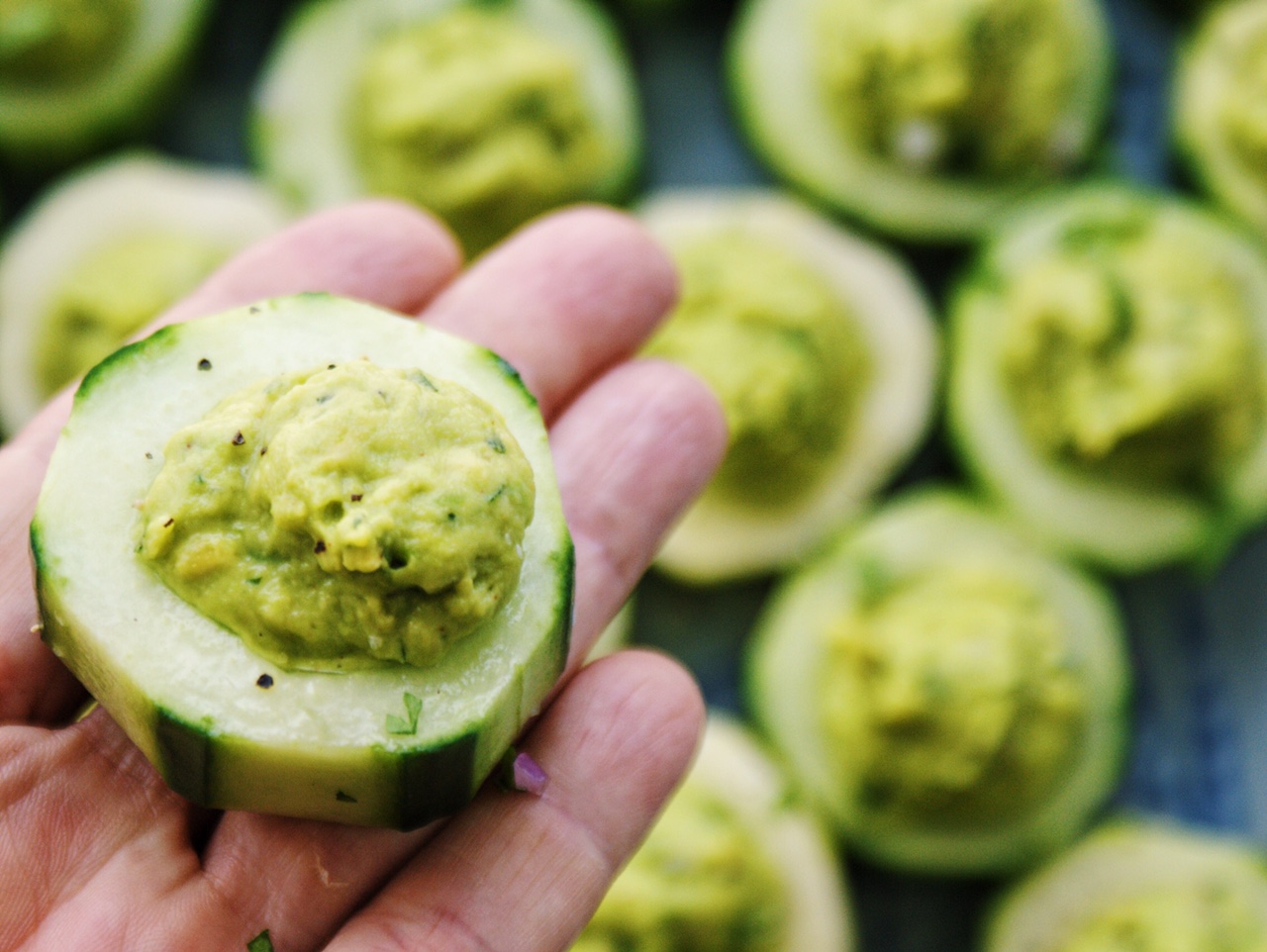 I love this idea so much! So long corny, carby chips. I got 99 problems and trying to stuff copious amounts of guacamole up into my pie hole without having to rely on tortilla chips to make that happen just ain't one of 'em.
Not anymore.
RECIPE BELOW:
Guacamole Stuffed Cutie Cucumber Cups
2016-07-12 18:42:03
Ingredients
1-2 large hot house cucumbers*
1/2 teaspoon kosher salt
FOR THE GUACAMOLE
2 ripe avocados, peeled, pitted and cubed
1 tablespoon very finely chopped red onion (plus a tad bit extra for garnish)
1 tablespoon very finely chopped cilantro (plus a tad bit extra for garnish)
1-2 limes (juiced)
1 tablespoon mayonnaise (optional)
1/4 teaspoon cayenne pepper
Kosher salt and fresh black pepper to taste
Instructions
Peel the cucumbers in alternating vertical stripes. If using regular cucumbers be sure to completely remove the peel as it can be bitter. Cut the cukes into 3/4 inch-thick slices and scoop out the seeds with the tip of a spoon, leaving the bottom intact to form a cup.
Sprinkle the cucumber cups with salt and place them, scooped out side down, onto a pan lined with paper towels. Place in the refrigerator for at least 30 minutes.
For the guacamole
With a fork or potato masher in a medium size bowl, smash the avocado into a smooth consistency. Add the remaining ingredients, and mix well. Adjust for seasoning.
Transfer guacamole mixture into a large plastic zip baggie and press down into one corner. Snip off the bottom tip of the baggie and pipe guacamole into the cucumber cups that have been patted dry. Give the filled cups a final squeeze of lime. Garnish with the extra onion and cilantro.
Notes
* Regular cucumbers work almost as well, they do tend to have more seeds.
You can keep these refrigerated for a couple of hours but do plan to serve them the same day that you put them together. Guacamole is famous for not staying too pretty for very long.
ENJOY!!!!
Kick and Dinner http://kickanddinner.com/