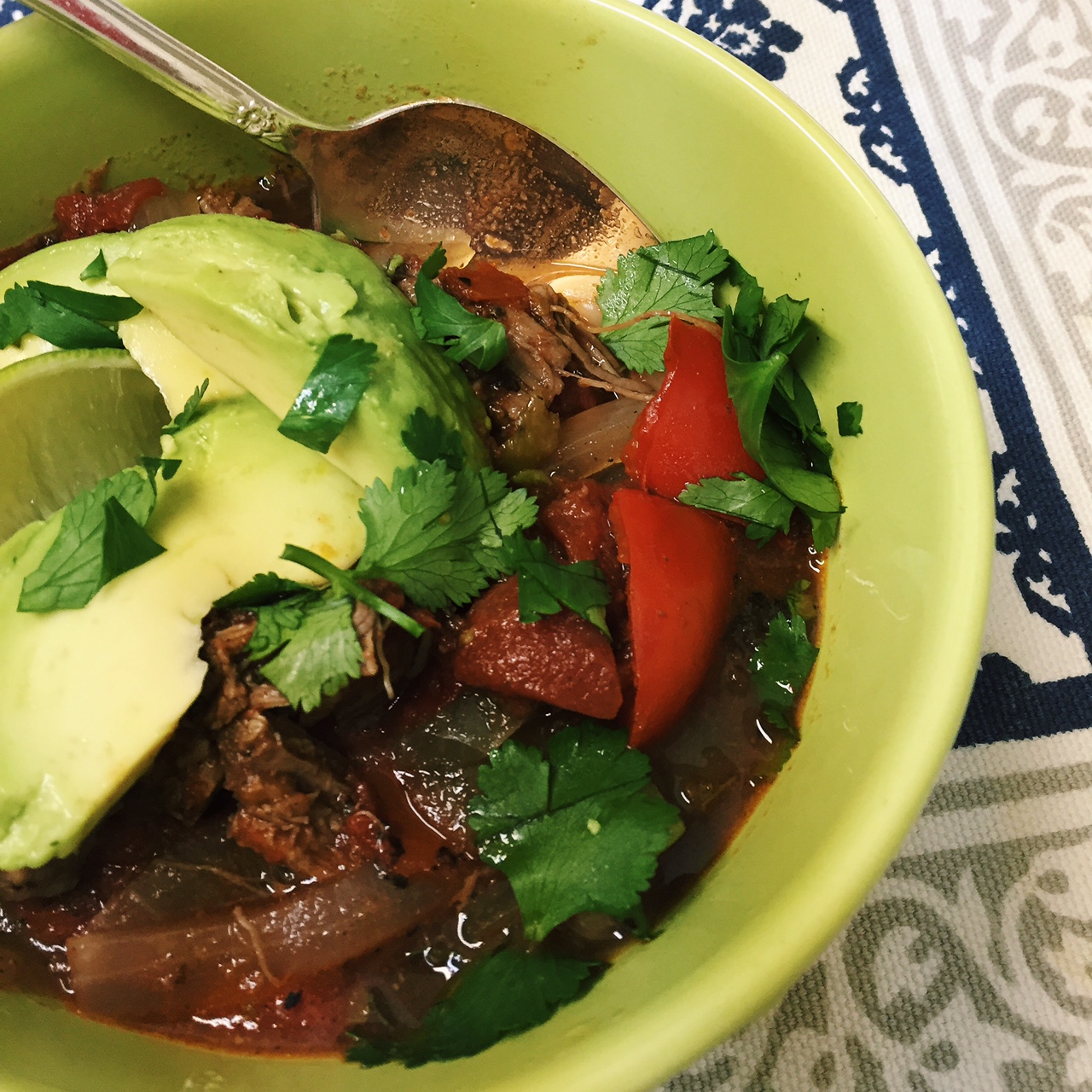 Slow cookers, crock pots, insta pots….call em whatever you will. I like this method. A lot.
Put a bunch of stuff in a pot; turn it on. Walk away. Set it and forget it, right? That is exactly right, until a few hours later when you catch a whiff of whatever good stuff you got going on over there on the kitchen counter. Then it slowly dawns on you… a-ha! Is it true? Could dinner be actually… (wait for it) …done?!???
Oh yes it can. Busy people (hi, Jen!) rejoice.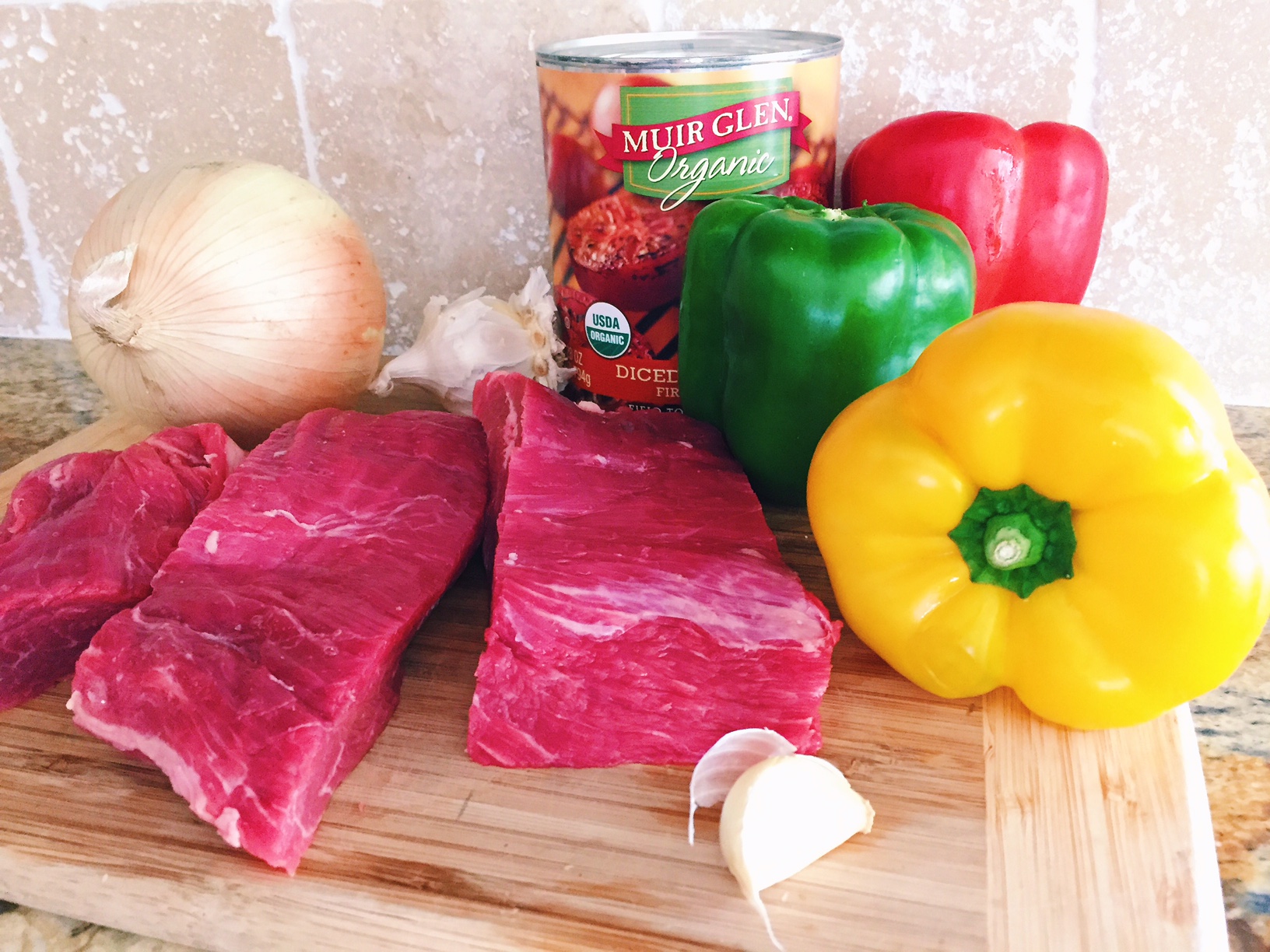 Basic simple stuff here! Flank steak, tomatoes, onion, garlic, some spices and lots of peppers! I used three here but I would of added a fourth one if I had it…..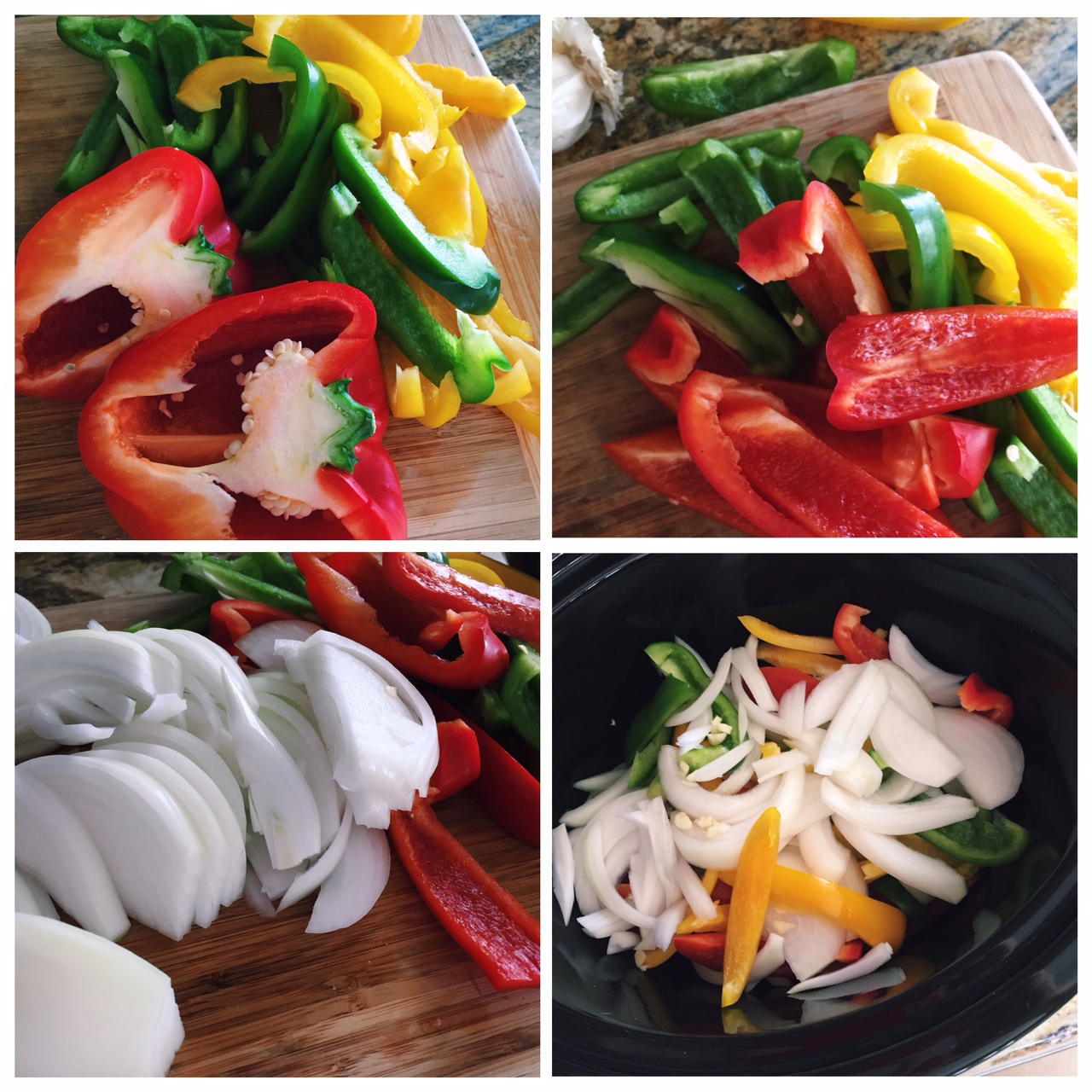 Core and seed those pretty bell peppers, slice em up into nice even pieces. Not too thin now, or they will cook away to nothing. Do the same with half of that yellow onion. While you're at it finely dice a clove of garlic and toss all of this together into your crock pot.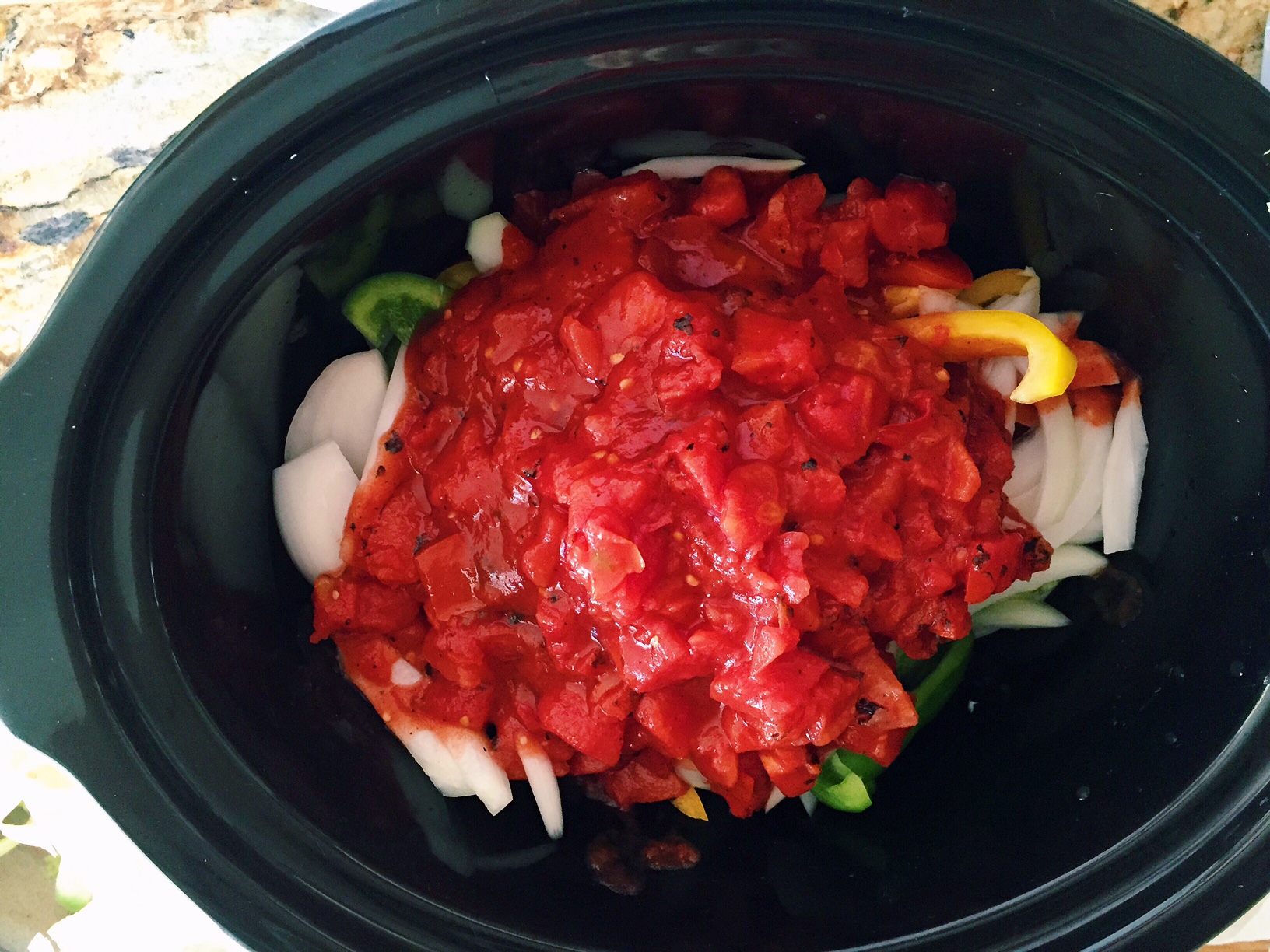 In with a big can of tomatoes. I like mine fire roasted, thank you, but use whatever kind you like.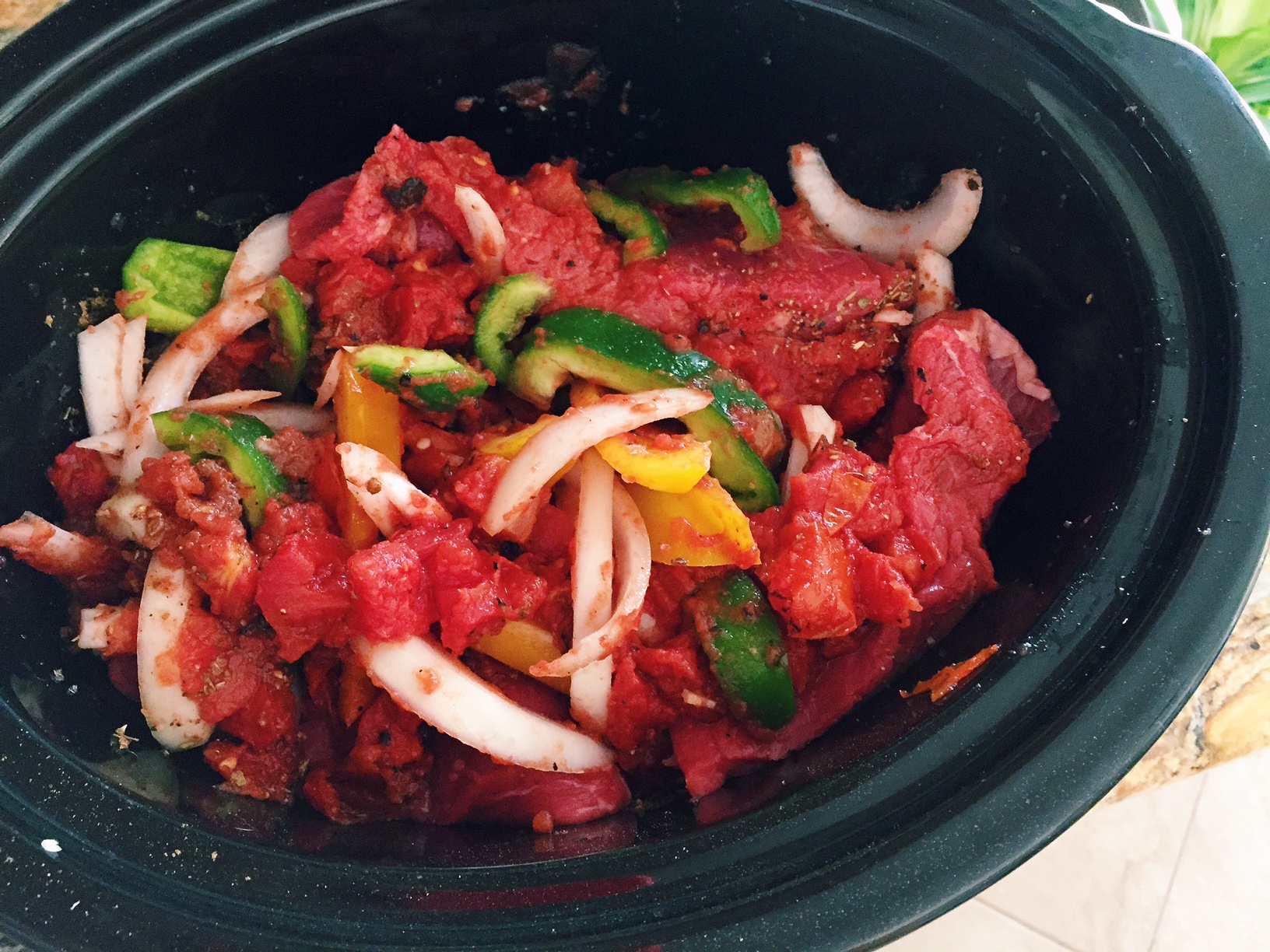 Now sort of snuggle up that flank steak that you cut into thirds down in there with all of those beautiful veggies. Get em all cozy, and add your spices. I used some oregano, smoked paprika, cumin and salt and pepper….(of course). Get a lid on this and let it do it's awesome crock pot thang! Approximately 4 hours on high, or 8 hours on low.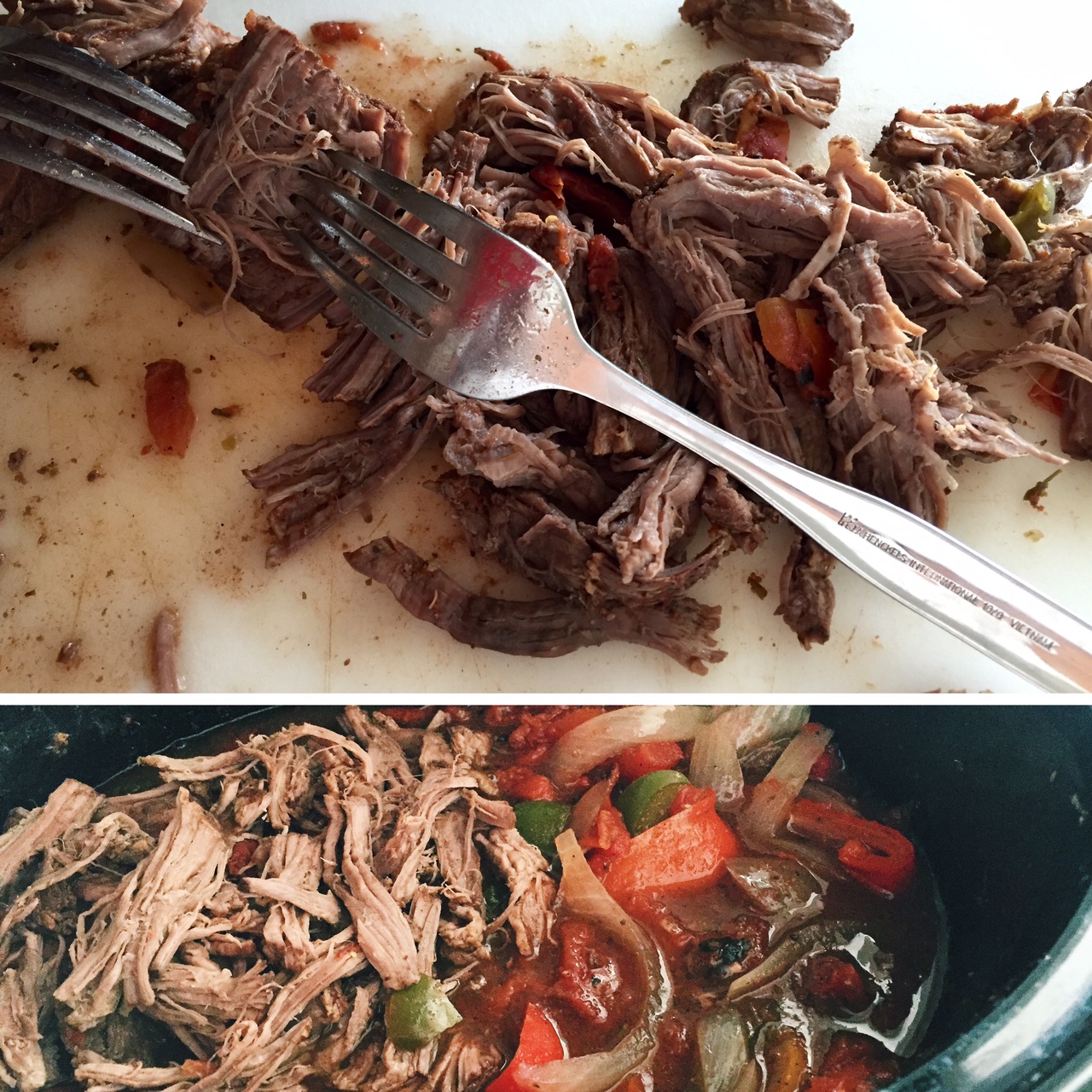 Before you are ready to dig in, pull out the cooked flank steak(s) and shred with a fork. Flank steak by nature is very lean so it will not shred quite as easily as say, a pot roast or a pork shoulder or something fatty like that, but pull apart it will. Dedicate yourself. Mix it back into the pot with all of that juicy, stewy goodness. You can turn your crock pot down to "keep warm" at this point in time, you can even turn it off and this will stay hot for a looong time. It has done its job for you.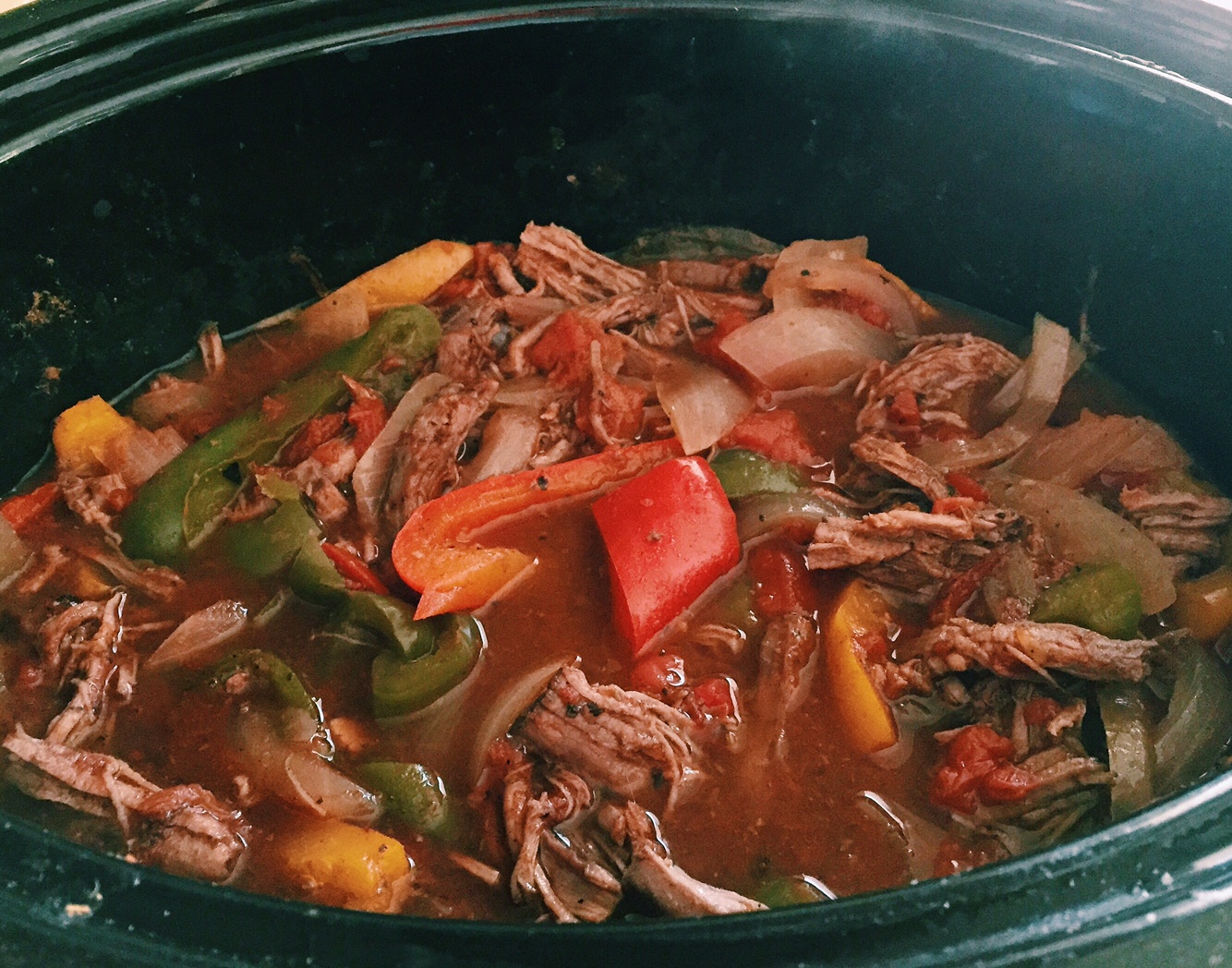 Look at this. Now what? well…….you can slosh it straight away into a bowl, like I did….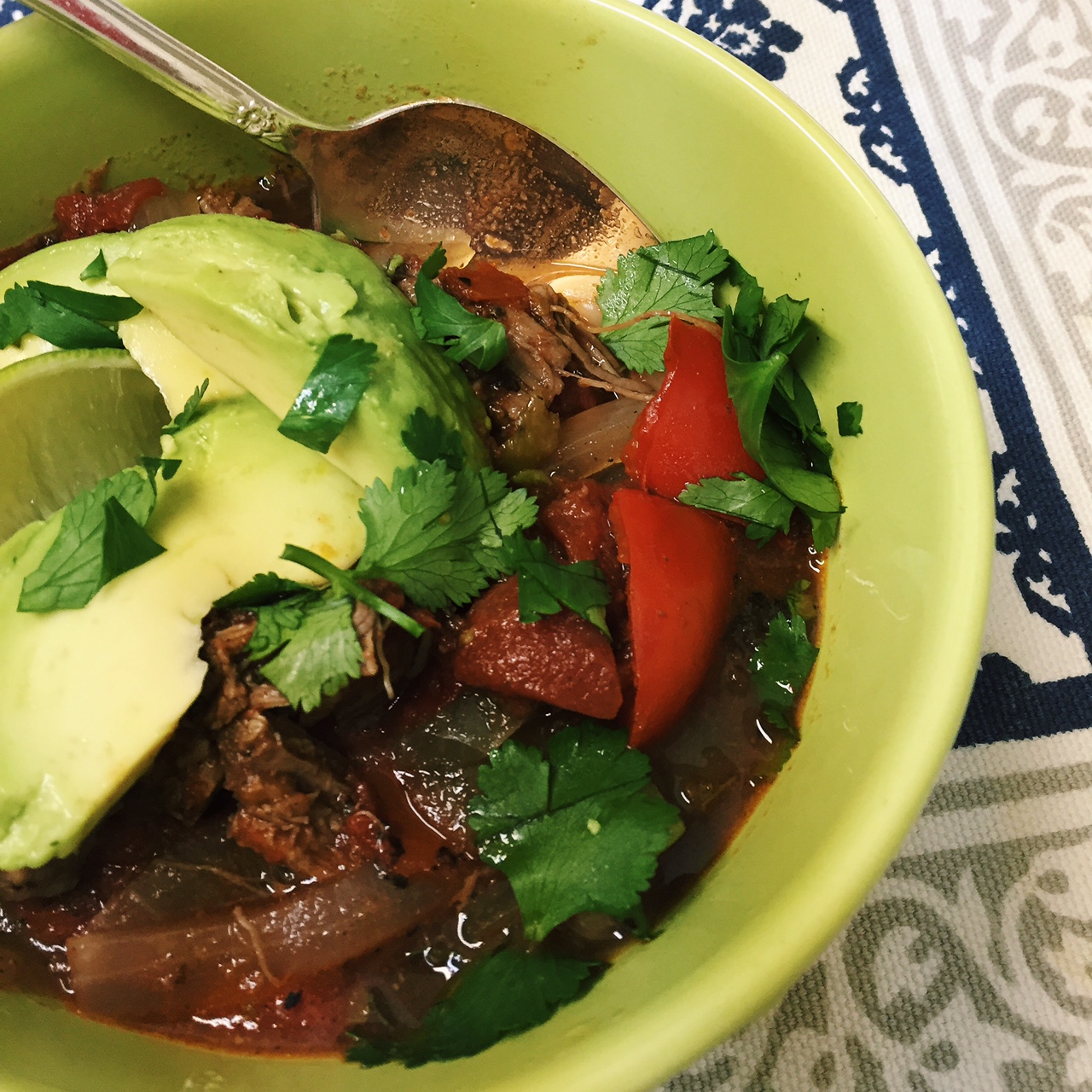 Top this with some avocado slices, some fresh cilantro, and if you want to get all saucy give it a spritz of lime juice.
I won't even try to stop you.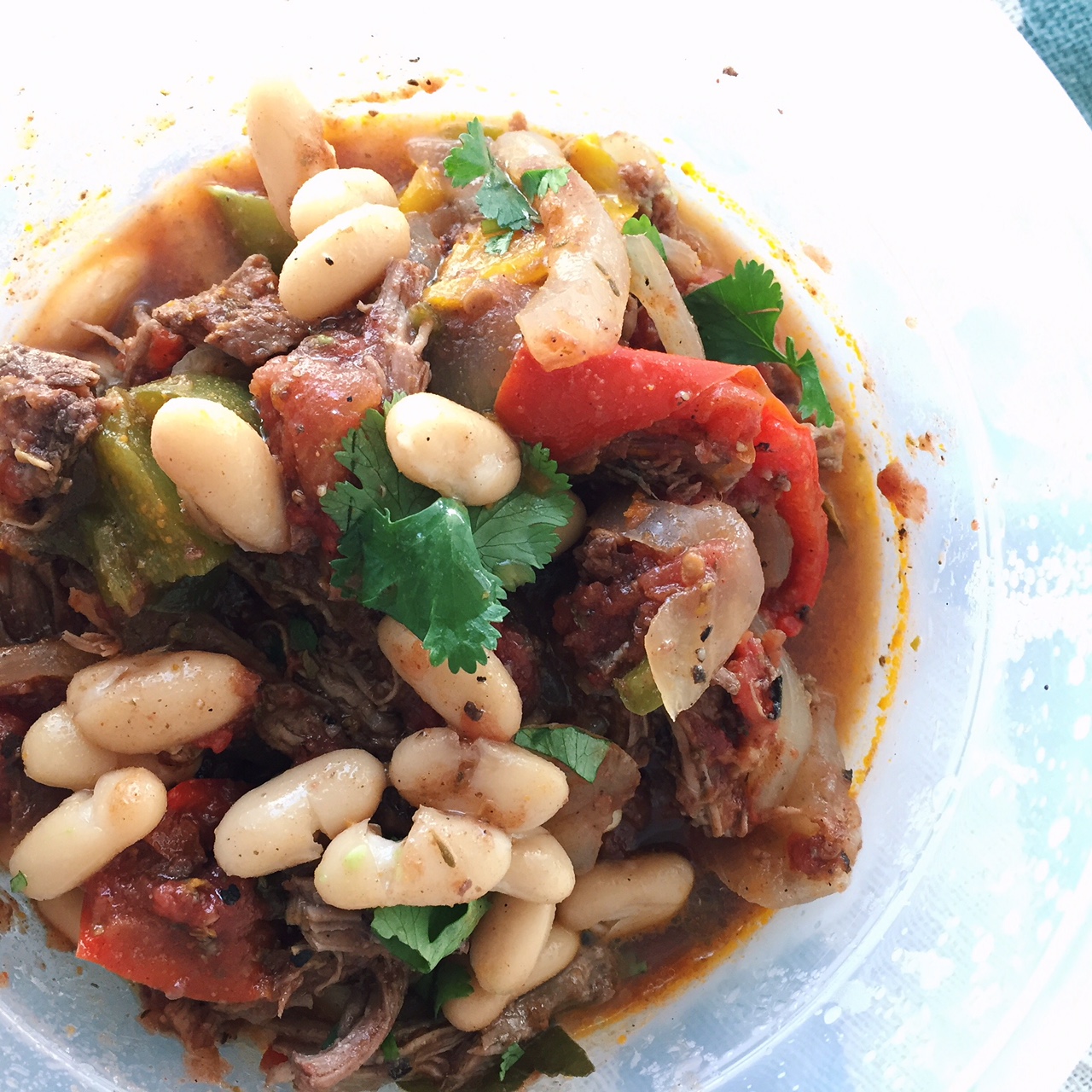 Beans are a great addition as well, and I can promise you that if you have any leftovers (THAT, I cannot promise) they are even better the second time around.
I may keep my crock pot out for awhile.
Recipe below:
Slow cooker beef and peppers
2015-11-09 15:23:53
Ingredients
1 28-ounce can diced tomatoes
3-4 bell peppers, red, green, yellow or any combo, sliced
1/2 medium yellow onion sliced
1 clove of garlic, finely chopped
2 teaspoons dried oregano
1 teaspoon ground cumin
1 teaspoon smoked paprika*
kosher salt and fresh cracked black pepper
1 pound flank steak, cut crosswise into thirds
Avocado, peeled and sliced
Fresh chopped cilantro
Lime wedges (optional)
Instructions
In a 5-6 quart slow cooker, combine all of the peppers, onion, garlic, tomatoes and spices
Nestle the flank steak in among the vegetables
Cook covered for 4-5 hours on high or 7-8 hours on low
Remove the meat before serving and shred apart with two forks. Return the meat back to the pot, check for seasoning
Serve, topped with sliced avocado and cilantro**
Notes
* You can always add more paprika and cumin!
** Serve this over beans if you like! Or rice! Or quinoa! Or roll it into a tortilla!
Enjoy!
Kick and Dinner http://kickanddinner.com/