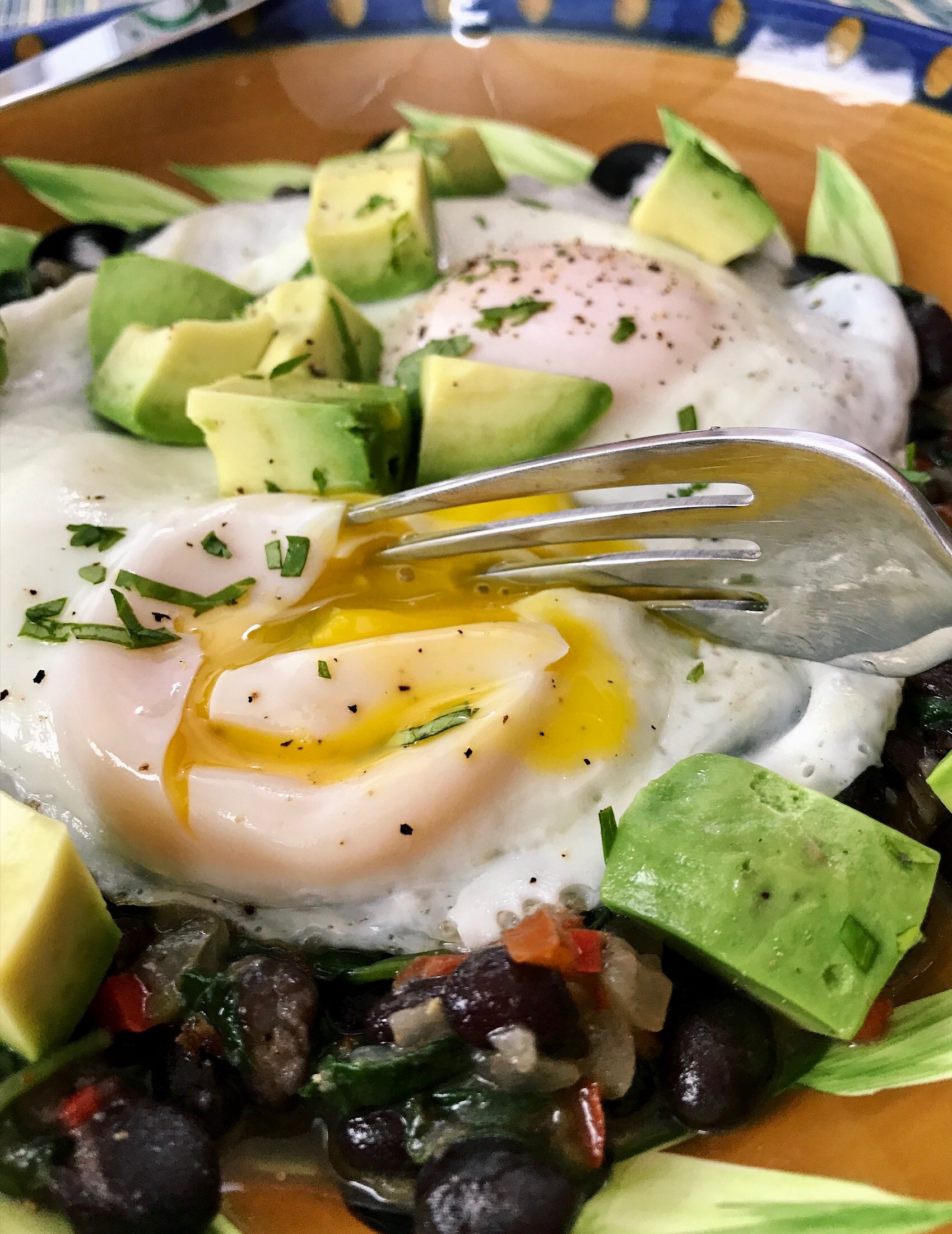 Yum-ta-DUM! I'm telling you what.
Make now – eat later….this bountiful bowl of black bean benevolence just made me all around better: at breakfast.
Take a scrumptuously slow sauté of onions, garlic and peppers, toss in some chopped fresh spinach (because that shiz is GOOD for you) and mix it all together with a can of black beans (cans = easy). Sock it away in the refrigerator and when you're ready; heat it up and let it be the nest for a perfectly cooked egg. Or two.
Just the ticket when you want to put out a decent bite of brekkie without waking up at 5am to do it (hahah, yeah, no), this pot of subtly spiced black beauties will save your sanity when you have a number of people to feed, or you just want to do something nice in the a.m. for someone……….like Yo-Self!