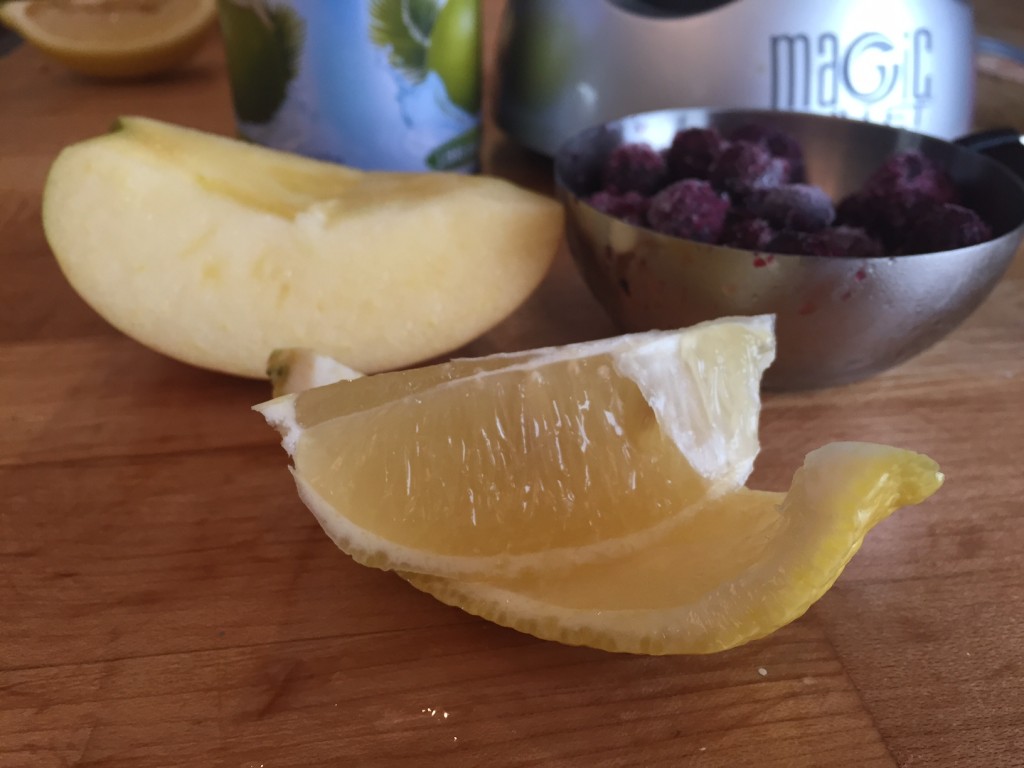 Throwing around some pretty big proclamations here, aren't I?
Making a claim of The Best Ever anything is always a risky proposition….and hey! What the heck is this, anyway? A muddy green sludgy looking – DRINK? What the huh? Isn't this December? Where are the cookies and stuffing and bacon wrapped widgets and crafty cocktails and bubbling cheesy side dishes…? Hello????? Is this not a FOOD blog?
Well. If you are anything like me, (and I know you are…….) you've gone ahead and sampled plenty of that shiz already what with Thanksgiving and the holiday parties and the open houses and the celebrations and the family dinners…. and……and….and……there really is no end in sight. So why wait until some bleak day in January when you finally come out of that gray and muddled food coma only to say to yourself – "I gotta stop eating like Sh*t."
At the risk of sounding like I am lecturing. Why not start now?
Because this thing that we have here today is deceptively TAY-stee!
The star of the show of course is the mighty king of cruciferous KALE, which in and of itself contains 45 different flavonoids…..each with a variety of antioxidant and anti inflammatory effects! Don't even get me started on the vitamins and fiber, and, if you are good with nuts, the omega 3 fatty acids!
This green giant of a smoothie is loaded with an avalanche of anthocyanins, carotenoids and flavonoids, which is to say all of the powerful antioxidants that help protect our cells against nasty free radical damage. That means they inhibit tumor growth and decrease inflammation and can help ward off or slow down several types of cancer, and that's the tough stuff! Just generally speaking this baby provides 75% of your Vitamin A, 29% of Calcium,18% of Iron and 296% of your Vitamin C in just one serving! Less than 220 calories, people. COMe on!
This emerald gem can even help to clean out that overworked liver of yours.
Yes, you – don't look so innocent.
And I promise, it is just so amazingly GOOD!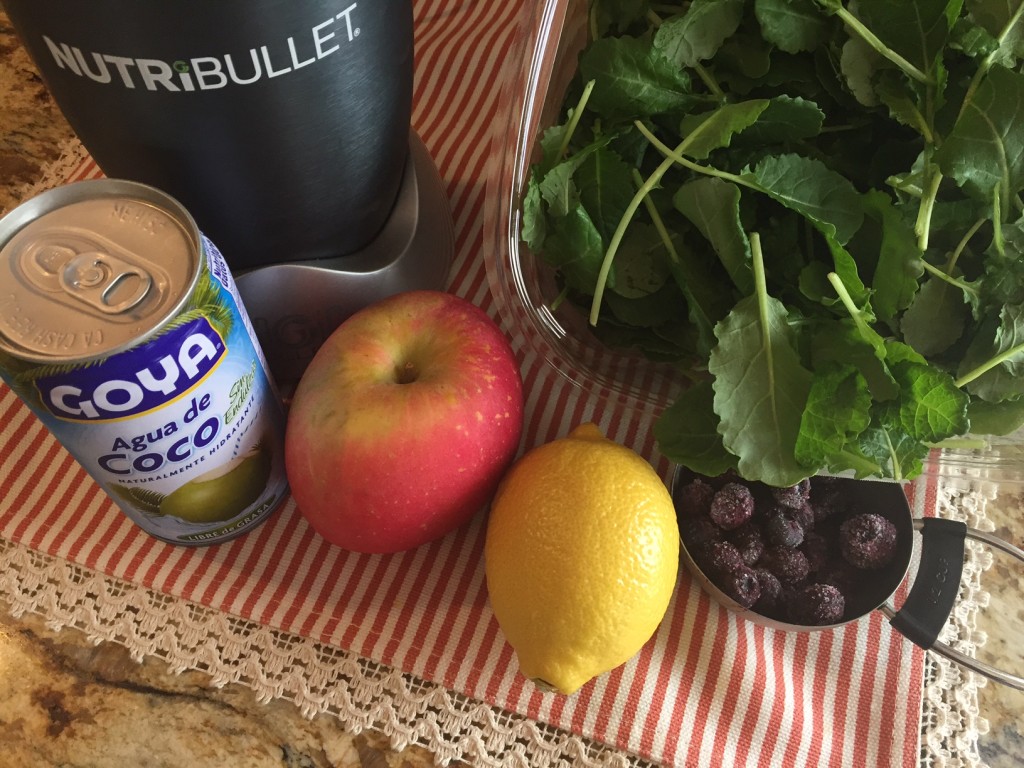 This looks suspicious already you say……..but hang in there with me!
Do you own a Nutri-bullet? I love mine so here's a good reason to get yours out. A mac-daddy Vitamix would of course be awesome here; pull out your regular blender if that's what you have.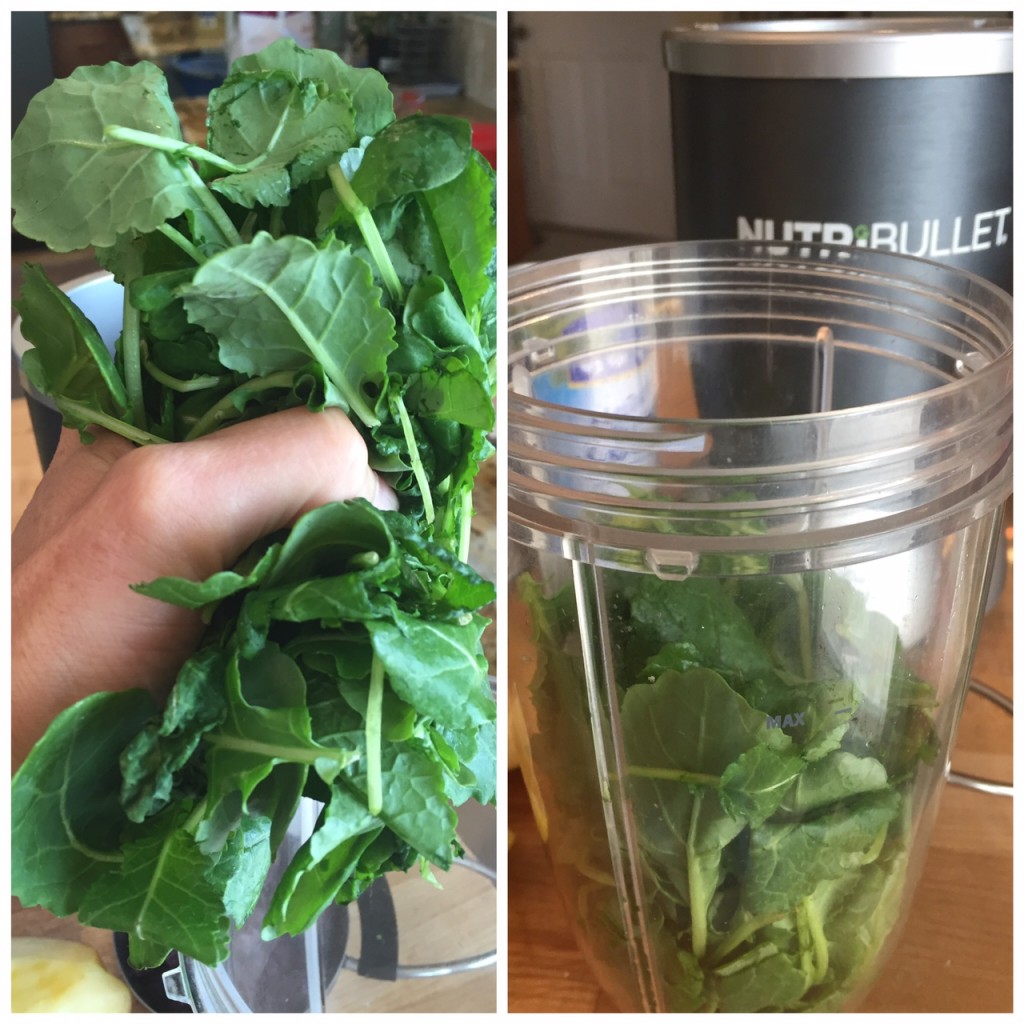 Start with a PACKED handful of kale; if you were to measure it out it would be about two cups. I used baby kale here, but regular kale is totally fine, just make sure to strip it off of its stems. Get that into your blender du jour and add 1/4 of an organic apple (very important so that we can use the skin, okay?), 1 slice of lemon, and about 15 frozen blueberries. Why not the whole apple? An apple has a LOT of sugar and what we are trying to get here is just a little of the sweetness. Now make sure your blueberries are frozen….that helps to chill this concoction, and the lemon slice is mandatory to make all of the flavors SING! Just slice it carefully away from it's peel and pop it on in (no seeds, please).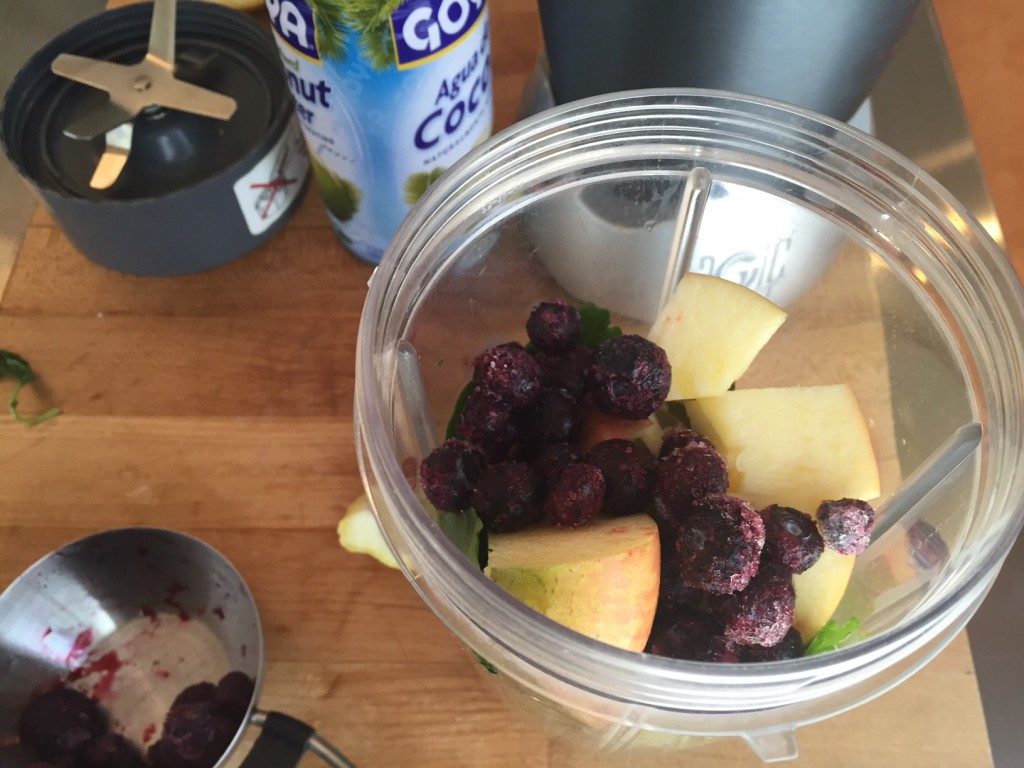 If you are okay with nuts a handful of raw walnuts gives this bulk and adds some of those afore mentioned awesome omega 3 fatty acids. I'll have some of that!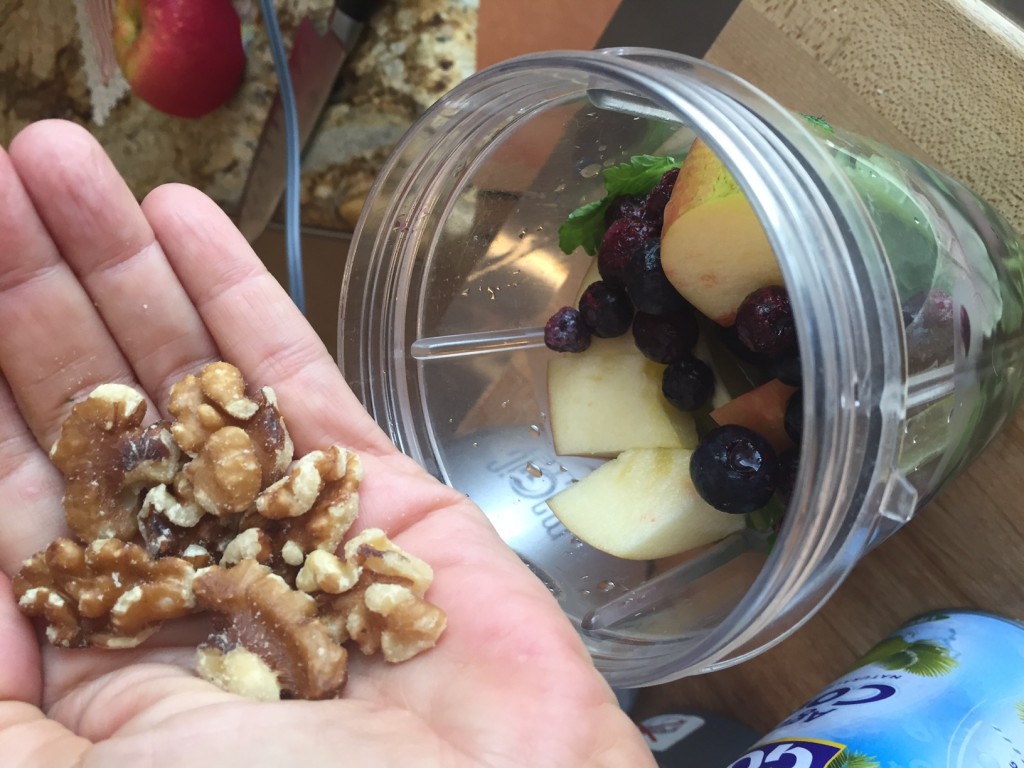 Into the mix goes approximately 12 ounces of cold unsweetened coconut water, to get this all loosey goosey. If you are unsure of the whole coconut water idea, I can assure you, it doesn't really taste like anything even remotely coco-nutty in this. It does add a hint of sweetness and pulls the whole drink together nicely, so give it a try.
Now hit GO. And buzz this up into a super energizing breakfast, lunch, or snack! Listen, there is no bad time to put this into your body. This makes a little over two cups so if you're feeling generous, you can even share.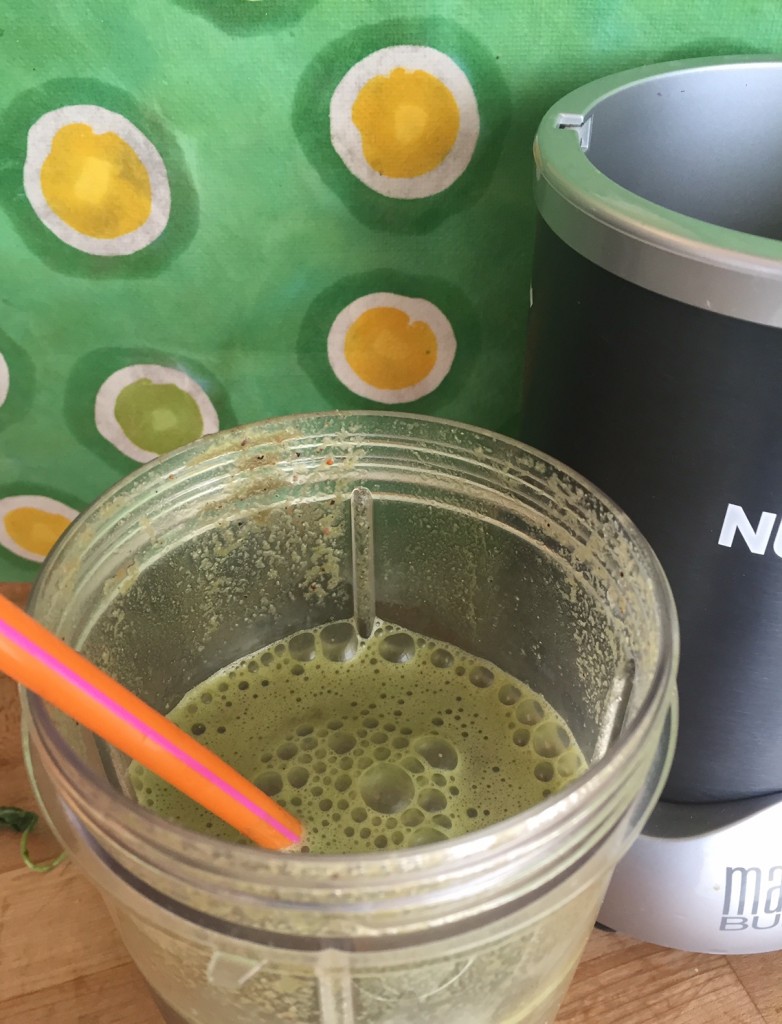 Drink this, feel good. Consider it pre-medication. Happy New Year!
Recipe below:
The Best Green Smoothie EVER
2015-12-08 12:07:27
Ingredients
1 tightly packed fistful of baby kale (about 2 cups)
1/4 organic apple, cored and cut into chunks
1 lemon slice
15 frozen blueberries
1 can (or approx 12 ounces) cold unsweetened coconut water
approximately 6-8 raw walnuts or almonds (optional)
Instructions
Combine all ingredients in a blender, or Nutribullet, or Vitamix until smooth
Drink up and feel like a million bucks
Kick and Dinner http://kickanddinner.com/