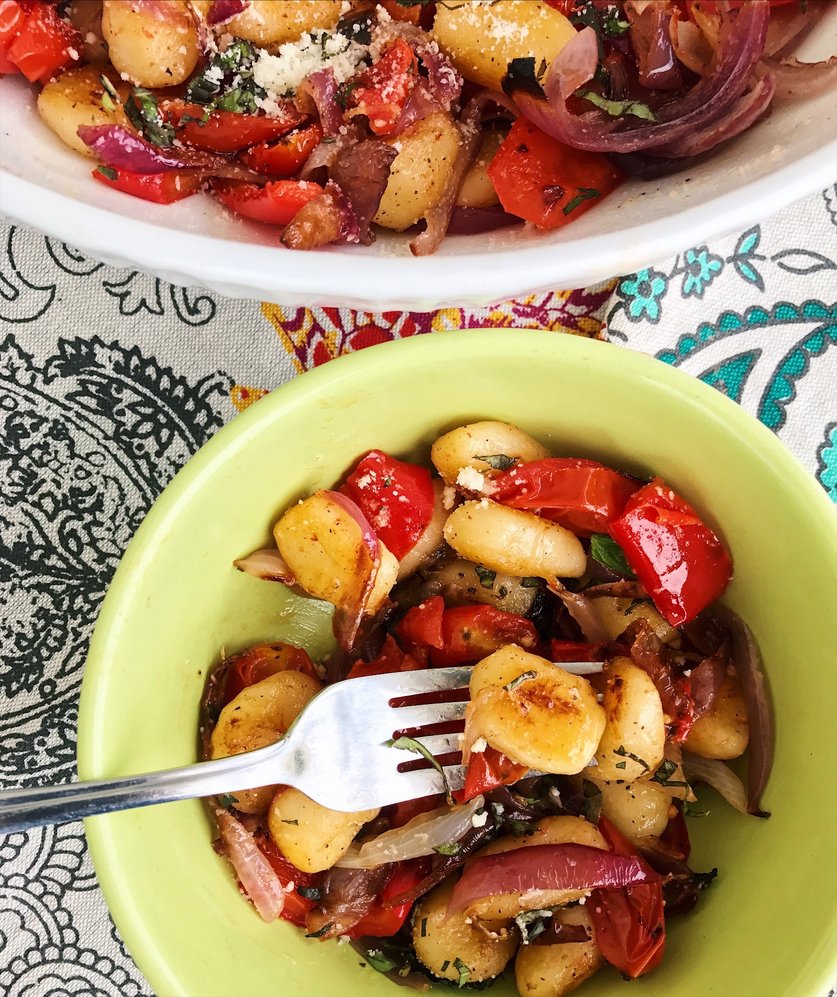 I really can't decide what is the better point to make about this one pan wonder.
That it is SO stinkin' good (and I am talking, so good you'll make a plan to serve it to company good),
or SO excruciatingly easy (in that it actually pains me to share the beauty of this genius dish).
But seriously, before you label me a drama queen, you have to know the details.