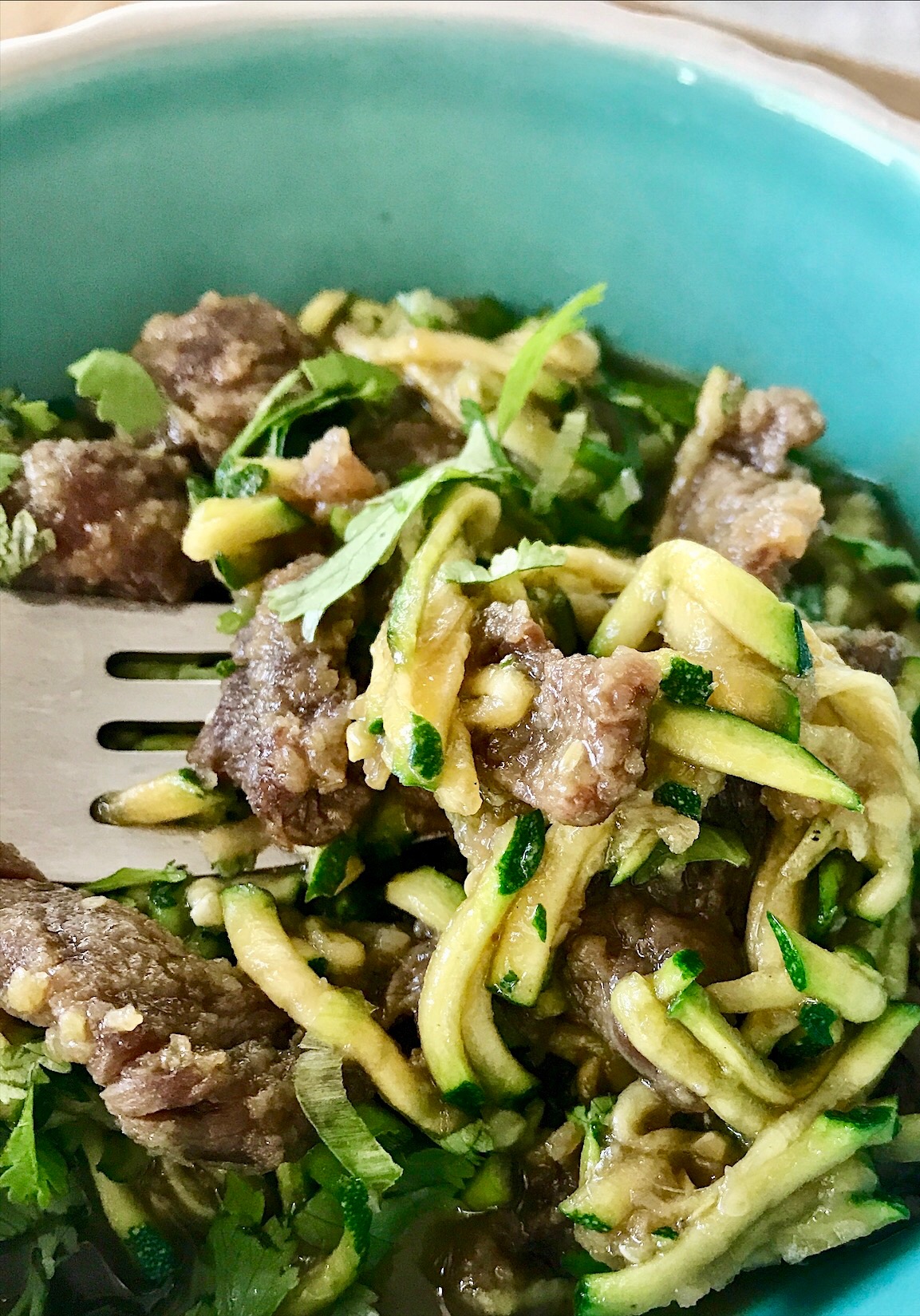 Take one rib eye steak. Add a boatload of shredded zucchini.
Mix it all up with some sweet and savory saucy-ness and you will end up with this beautific bowl of Asian inspired alchemy……..all the beefy stir-fry, slippery ramen goodness with not one carbie noodle in sight.
And no, it's not what you're most likely thinking; she's just replacing the ramen with something green so she can feel like she's playing up to all of those New Years Resolutionists out there… you're not foolin' anyone, lady! Give me the ramen noodles! You're just trying to cover up THE LACK OF with a chopped GOURD!
To that I say, no way!
I don't even DO resolutions. Ever. (Unless you consider the resolution of having no resolutions to be a resolution) Wait. Now I'm confused.