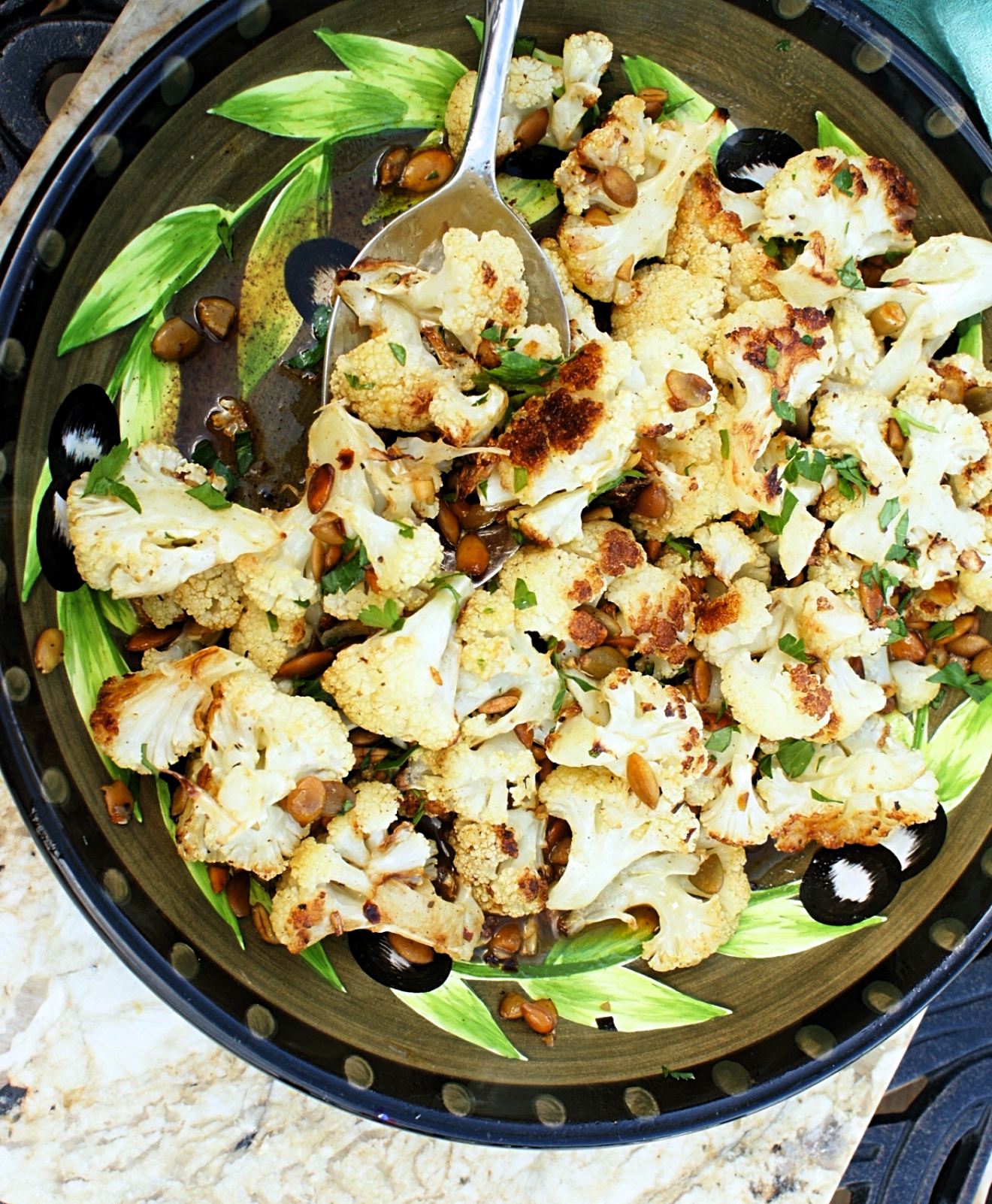 The election is /// finally /// over. And call it my civic duty….. but it seems like the perfect time to talk about something I think we ALL can agree on.
Cauliflower.
Yes, cauliflower.
The "Miss Congeniality" of the cruciferous crowd of vegetables that includes brussels sprouts, cabbage and broccoli, cauliflower just likes to get along. Cauliflower is gentle, unlike her more sulfurous side-kicks. Cauliflower doesn't need to show off, or overpower anything, or criminally corrupt a dish with any egomaniacal essences.
Cauliflower just makes everyone around her better! And that includes you. Because cauliflower:
Fights cancer.
Improves heart health.
Is anti-inflammatory.
Is rich in vitamins and minerals.
Boosts brain health.
Supports detoxification systems.
Benefits digestion.
Is seriously delicious.
And that's not just a lot of empty promises.
Power to the people (and what's on their plate), I say.
I vote for this one . . .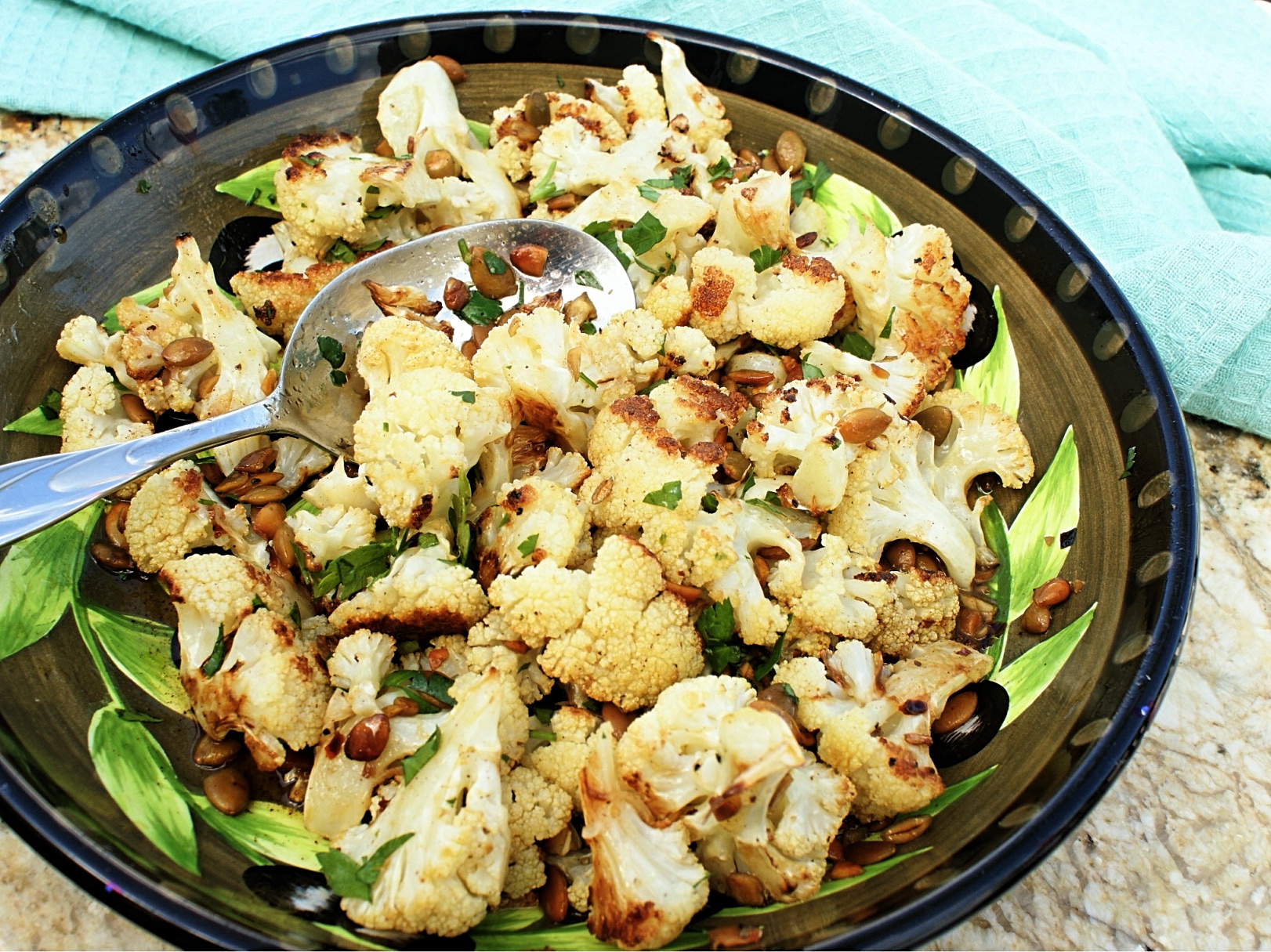 Roasted until just perfectly bronzed, sauced with a sizzling skillet of buttery pumpkin seeds (or pepitas), ramped up with a squeeze of lime and a hit of red pepper flake….this cauliflower is no wall-flower, that is for sure. In all transparency…..I totally lifted this recipe from my all-time favorite smittenkitchen.com, when I saw her gorgeous photos on her Instagram feed.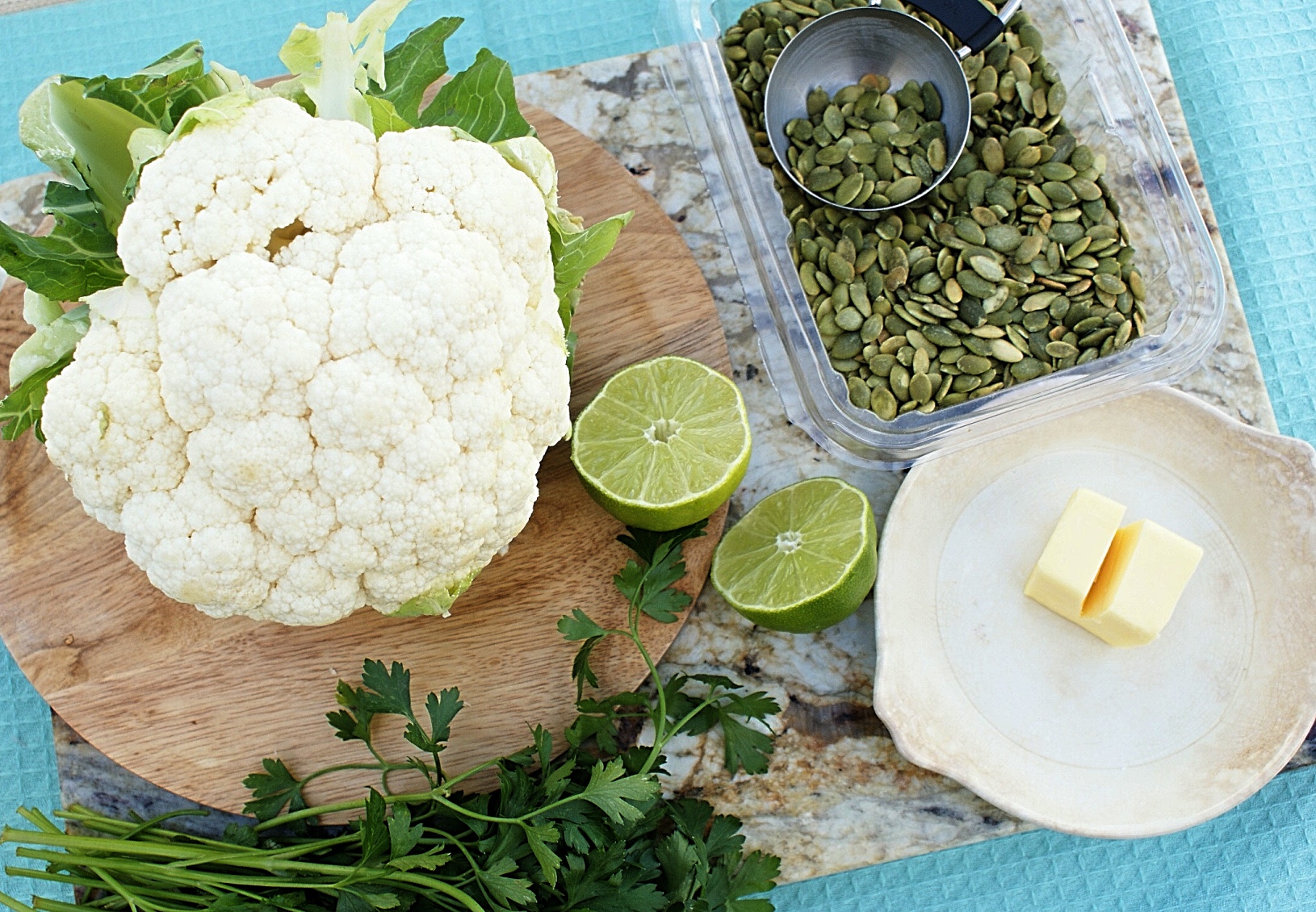 And it dawned on me……….I HAD a head of cauliflower in the fridge. I HAD some pumpkin seeds, butter, and an old scraggly lime that was about to be put to pasture……..I didn't have cilantro (as per the recipe) but by gawd I had some parsley…..and this was going to work! And oh man, did it ever.
I made it twice in one week, it was SO INSANELY good. And that is not one word of a lie.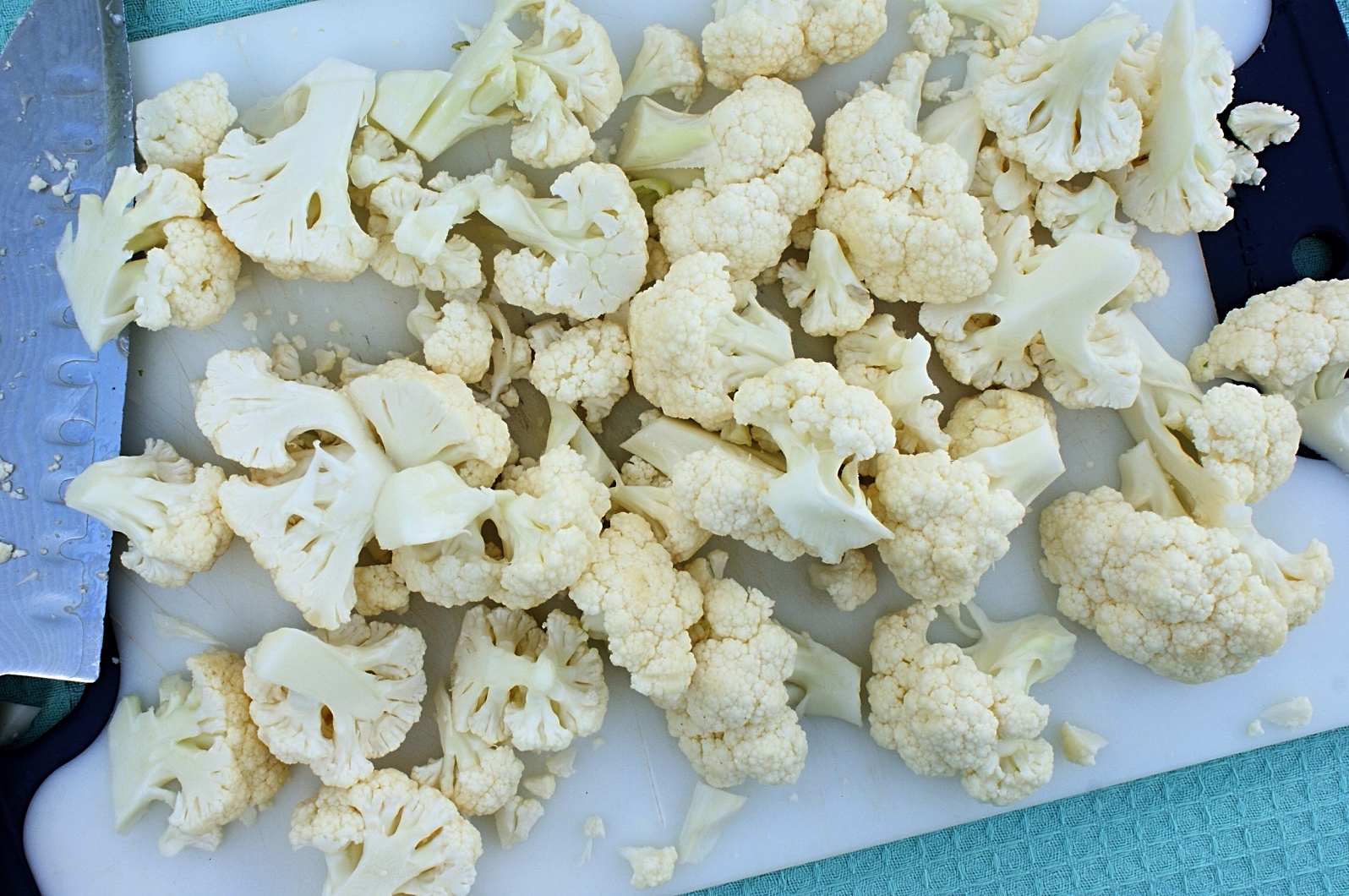 Start by busting up that bodacious Brassicaceae into bite sized florets. One medium-sized head netted me roughly five cups……(just in case you were interested in that little factoid).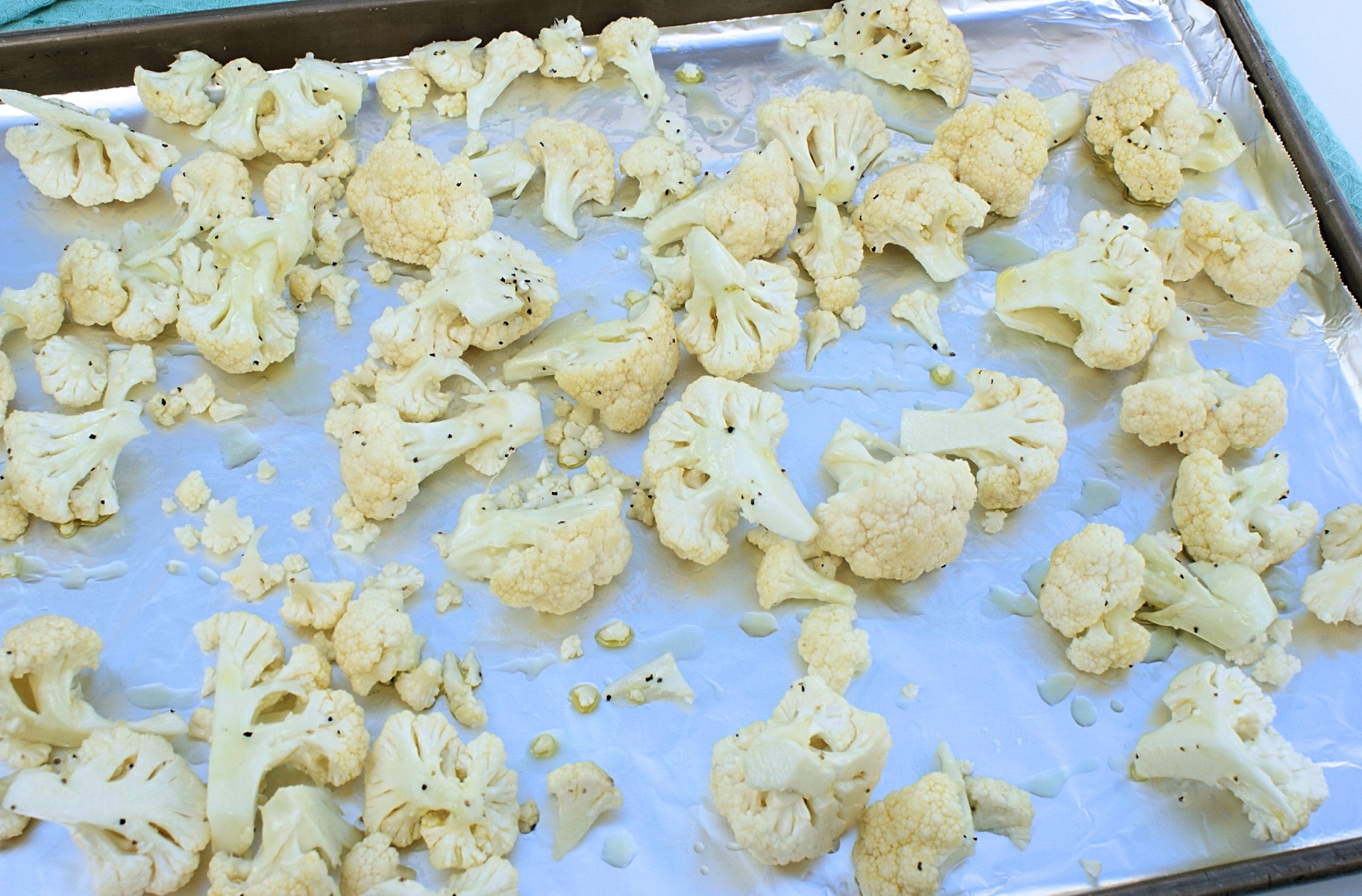 Onto a sheet pan they go, and give 'em a nice rub down with some olive oil. Don't be shy. Cauliflower may be docile but she loves a good oil-up as much as anyone, so get in there with your hands and spread it around. You want your veg nice and slippery. Sprinkle those lubed lovelies with some kosher salt and a dash of black pepper, and into a 425° oven these go for 10 – 15 minutes, or until the underside looks nice and browned, like this: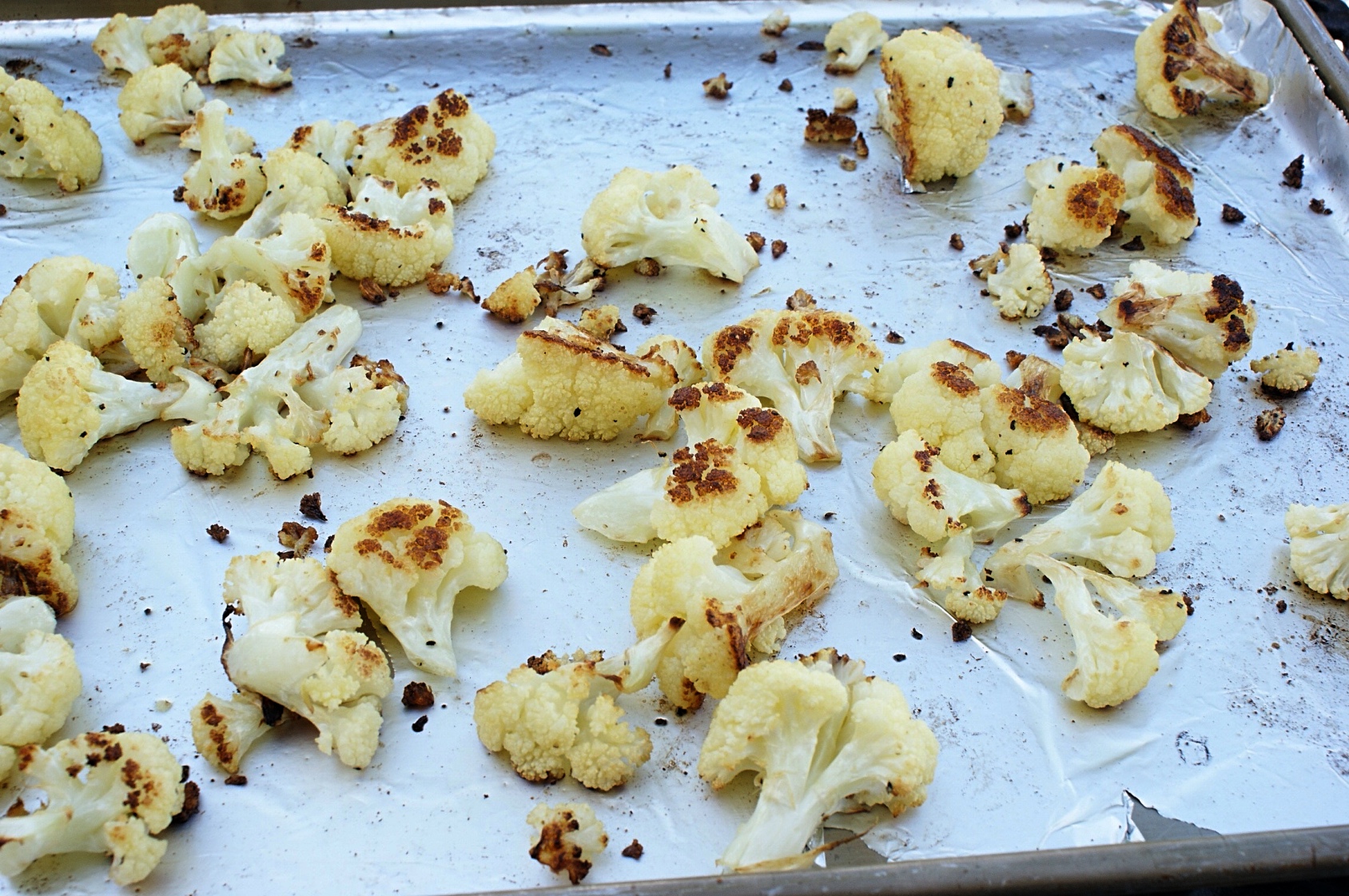 Carefully flip them over and roast about 10 minutes longer, until you get a nice color on the other side. Ovens can vary so keep an eye on things, okay?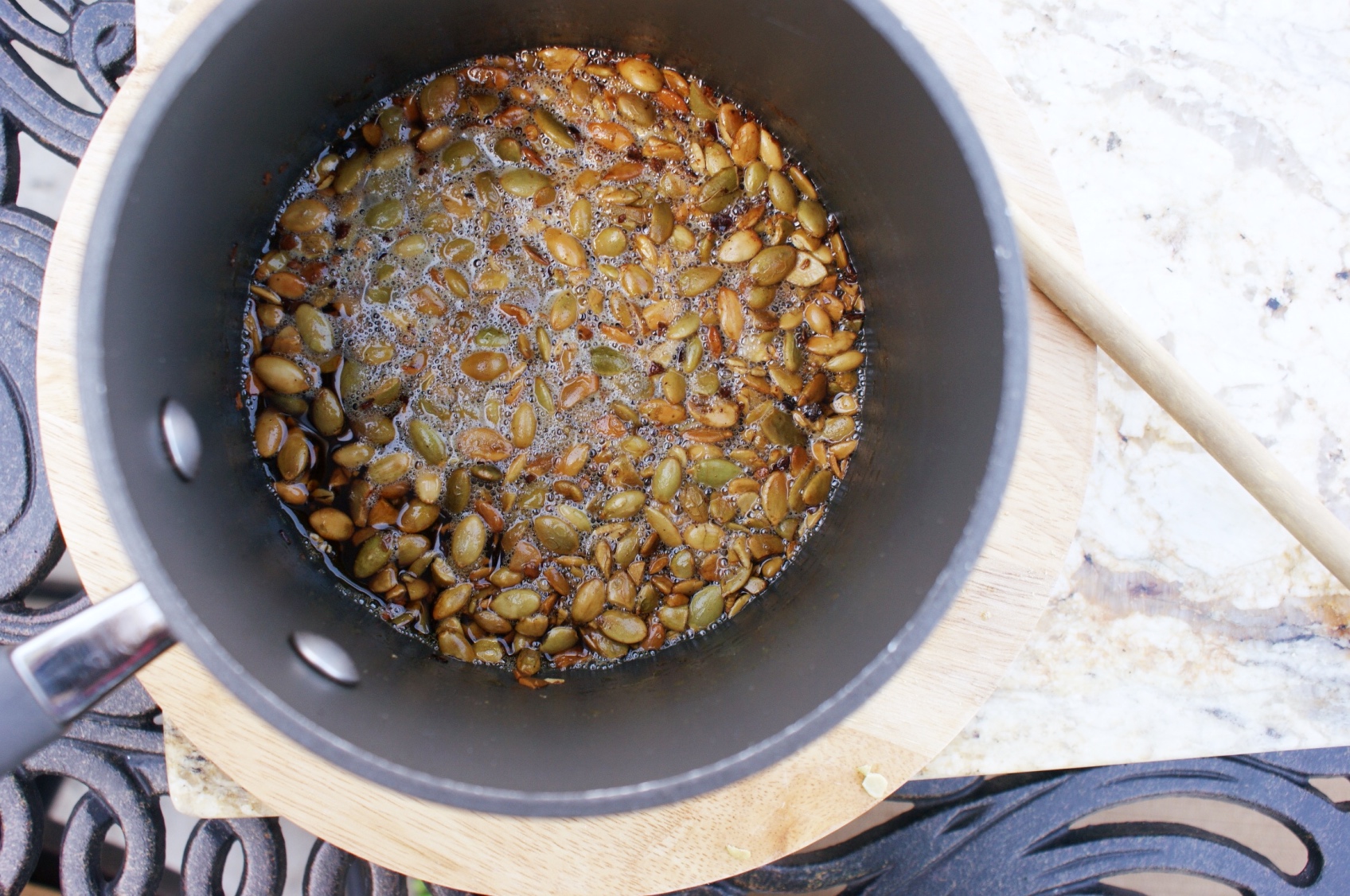 While that's going on melt some butter in a small saucepan over a medium heat and add those cute little pepitas. Let this cook and get satisfyingly sizzly, stirring all the while, until the butter slightly browns and smells toasty, about 5 minutes. Remove this from the heat and stir in a tablespoon of lime juice, and a dash of red pepper flakes. Roughly chop some cilantro or flat leaf parsley.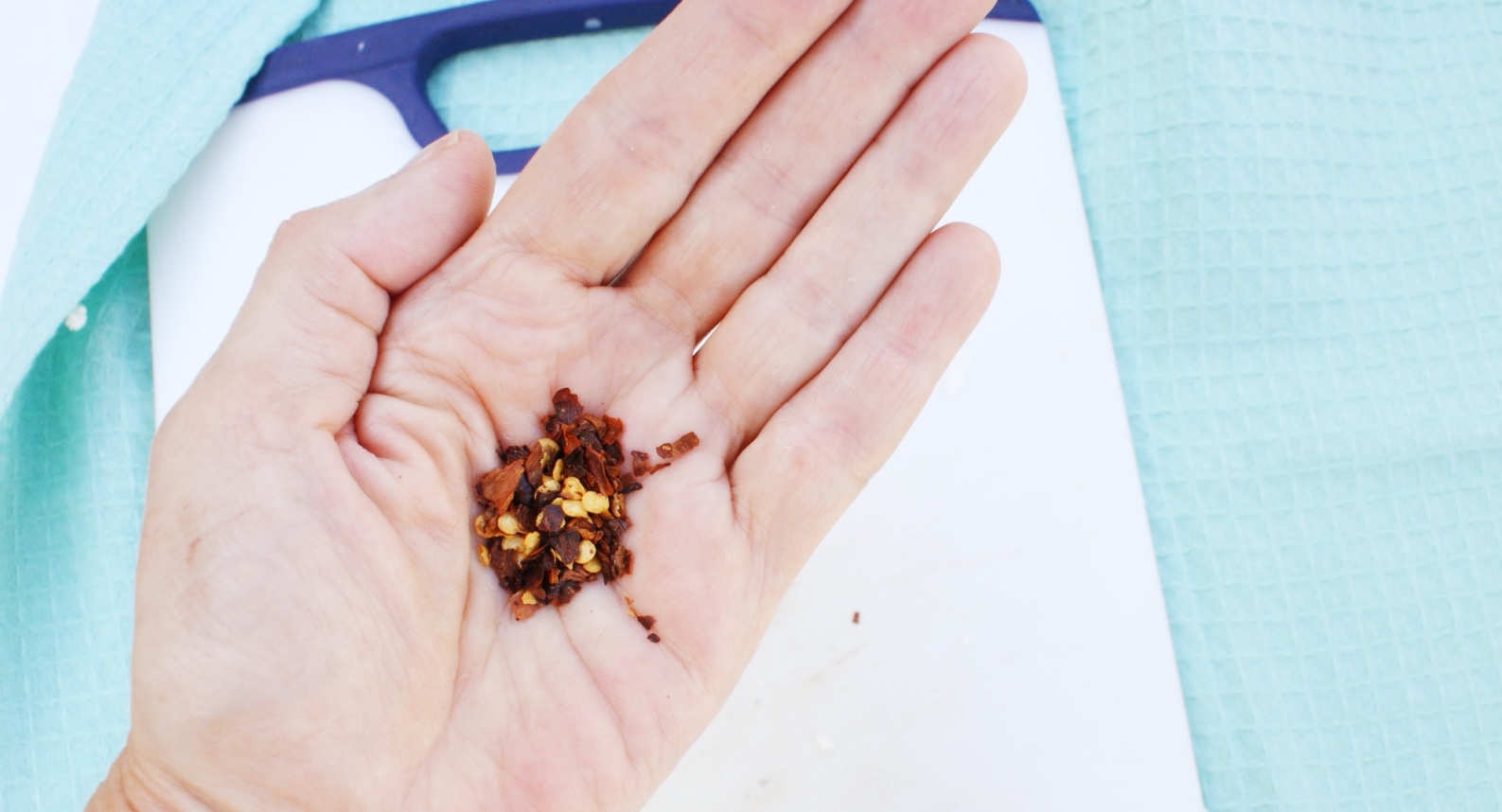 And start getting excited,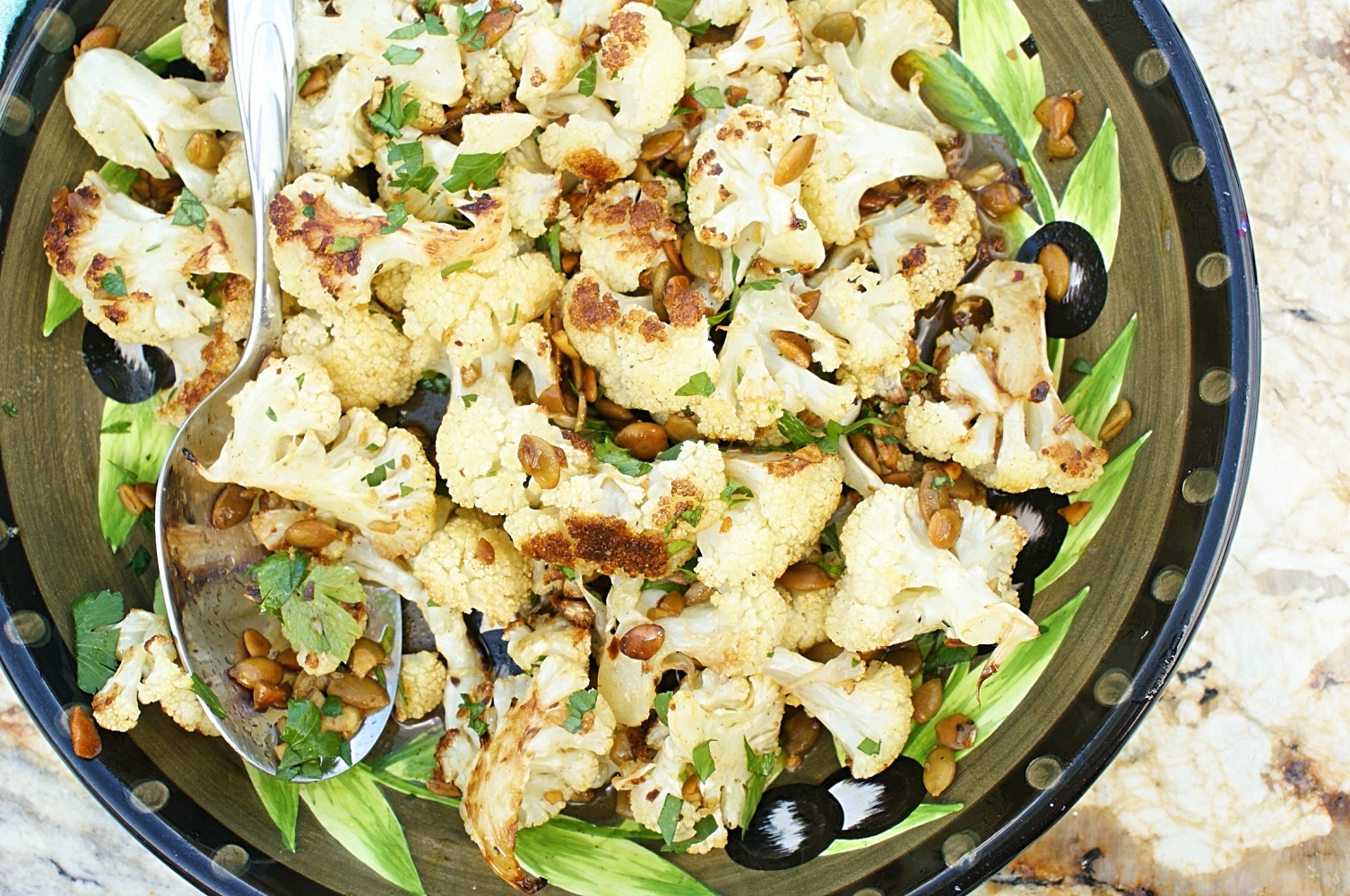 because now it's just a matter of pouring that burnished browned butter lavishly over your plated roasted cauliflower, and giving the whole she-bang a dusting of herbal confetti. You are ready to serve…….
AND SPEAKING OF SERVICE, and on a far more serious note:
Today is Veterans Day, so if you are lucky enough to know a vet, thank them! This country may be flawed but it's still the greatest place to live on this planet and it's because of what they contributed that this is so.
Now go forth and eat some cauliflower.
RECIPE BELOW: Start to finish this will take you 25 minutes of no-brainer labor. This serves 1-2 hungry people or 2-4 as a side dish. So. Stinkin. Easy.
Roasted Cauliflower with Browned Butter Pepitas and Lime
2016-11-11 10:30:17
Ingredients
1 large head of cauliflower, pulled apart or cut into florets
1/4 cup hulled pumpkin seeds (or pepitas)*
2-3 tablespoons olive oil (roughly)
2 tablespoons unsalted butter
Juice of half of a lime (approx 1 tablespoon)**
Handful of roughly chopped flat leaf parsley or cilantro
1/2 teaspoon (or less) crushed red pepper flake***
Kosher salt and black pepper to taste
Instructions
Preheat your oven to 425°.
Cover a large rimmed baking sheet with foil. Toss the cauliflower florets with 2 - 3 tablespoons of olive oil and spread around on the pan until well coated. Sprinkle with salt and black pepper.
Roast for 10-15 minutes, until the underside is nicely browned. Flip the pieces over and roast an additional 10-15 minutes or until browned on the other side.
While cauliflower is roasting in a small skillet over medium heat, melt the butter, then reduce the heat and add the pumpkin seeds. Stir and let gently bubble for about five minutes, or until the butter becomes light brown and smells toasty. Keep a close eye on this, as it can burn easily.
Remove from the heat, and stir in the red pepper flake and lime juice.
Arrange roasted cauliflower on a platter or in a shallow bowl and drizzle with the browned butter. Season with kosher salt and pepper to your taste. Sprinkle with the fresh herbs.
Uh yeah, dig in!!!!!!
Notes
* you can use them raw or you can used them roasted and salted......you just may need to adjust the salt a little.
** Don't go nutty and use way more lime juice than you need. Just half of a medium sized juicy lime should do the trick and more is not MORE (trust me on this one).
*** this adds some subtle heat, completely optional but highly recommended.
Kick and Dinner http://kickanddinner.com/