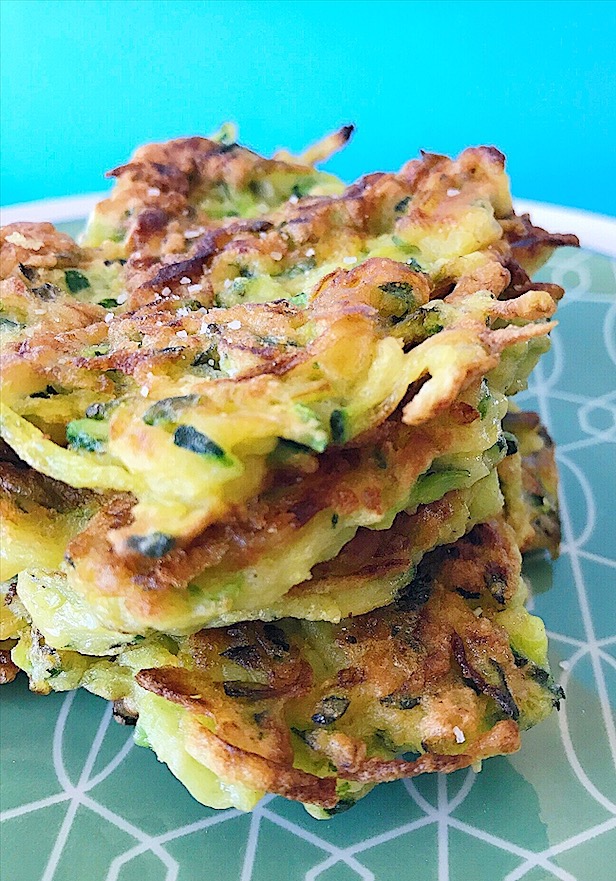 I am no gardener (more of a Plant Slayer, admittedly) but I do have an absolute fascination with the whole concept of growing stuff.
Like, in the dirt. With just some water. And a little time, maybe? The right conditions?
Cos if you are lucky…
It gives you food. Really healthy food. For FREE, even (well, sorta).
Seriously, when you think about it, how cool is that?
It is with this recipe in mind that I went and purchased a wee-baby zucchini plant at my local nursery, along with the hopes of a bumper crop of those famously prolific green gourds. Because if things go well and I have my way, I'll be able to eat these masterfully fried fritters – every single day.